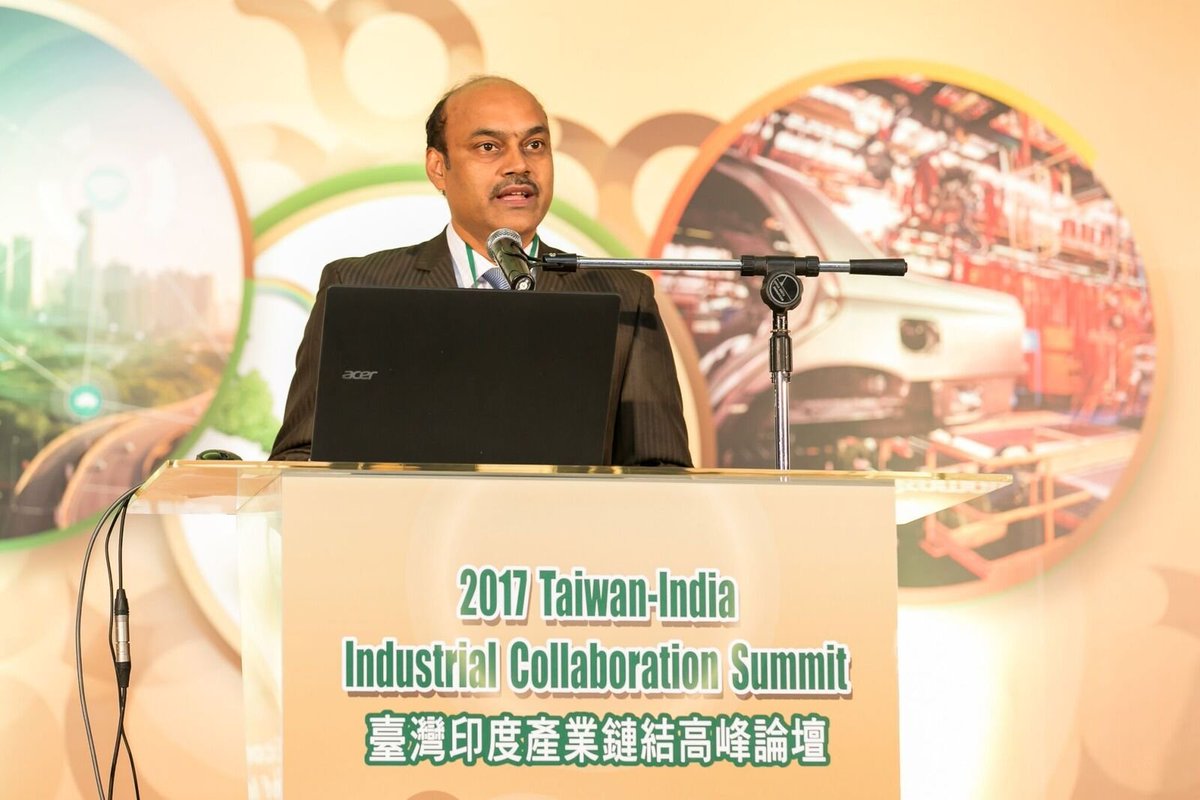 August 2, 2018
Mr. N.K. Sagar
Chairman
ENKAY Sagar Holdings Pvt. Ltd.
New Delhi
Dear Mr. Sagar,
2nd India-Taiwan Industrial Collaboration Summit
29th August, 2018 at 14.00 hrs
FICCI, Federation House, New Delhi
We are pleased to inform you that a high powered Business Delegation from Taiwan led by Vice Minister of Economic Affairs of Taiwan is visiting India in August 2018. On this occasion, FICCI in partnership with Chinese National Federation of Industries (CNFI) is organizing 2nd India-Taiwan Industrial Collaboration Summit on Wednesday, 29th August, 2018, 14.00 hrs at FICCI, Federation House, New Delhi.
The business delegation from Taiwan comprises of Industry leaders from leading Taiwanese Companies and Taiwanese Government Officials. The summit provides an excellent opportunity for collaboration between India and Taiwan in the field ofelectronics manufacturing, smart cities, green technologies and smart automotive components.
Given the significance of this visit, we would be delighted if you could kindly join us for this Summit. In case you are unable to join on account of prior engagement, you could kindly depute a senior representative from your organization to attend on your behalf.
We are enclosing the Response Proforma, for your ready reference. We would be grateful if you could kindly advise your office to send us the same, duly filled in,latest by 17th August, 2018  to my colleague Mr. Dheeraj Pasricha (E.mail: eastasia@ficci.com).
Looking forward to hearing from you.
With warm regards,
Yours sincerely,