Dutee Chand was sprinting with her 'eyes closed' until she had ushered in a new dawn, healing an old wound on the way.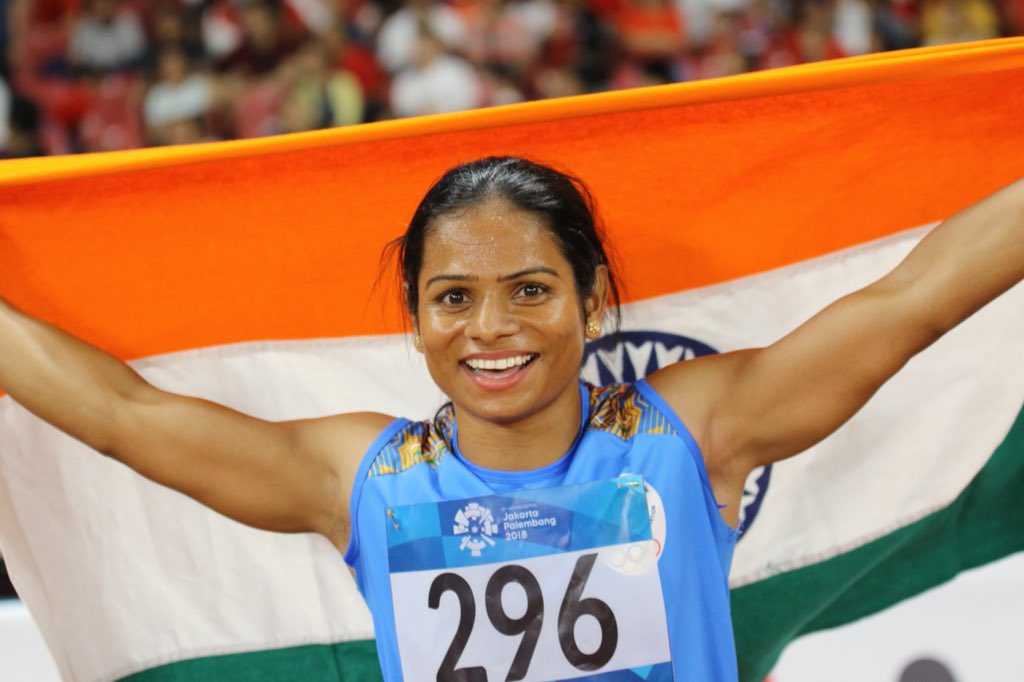 A student of KIIT School of Law, Dutee Chand wins silver medal,Time: 11.32 seconds. Wonderful performance. We rejoice in her glory. Congratulations to her and all the best for her future endeavors.
Dropped from India's Commonwealth Games contingent in 2014 after being rendered ineligible to compete as a female athlete due to hyperandrogenism policy of the world athletics body (IAAF), the last four years of her life have not been easy for the 22-year-old Odisha athlete.
Allowed to race again after being cleared by the Court of Arbitration (CAS), Dutee on Sunday achieved the biggest success of her career."2014 was very a bad year for me. People said many things about me. The same girl today came back and won a medal for the country, it is really big achievement for me," Dutee said after winning a silver medal in the women's 100m at the Asian Games, to claim the country's first medal in 20 years in this event.