Indian Biomedical Skill Consortium (IBSC) has recently signed a Memorandum of Understanding (MoU) with the Association for the Advancement of Medical Instrumentation (AAMI) paving the way for biomedical professionals to gain recognition.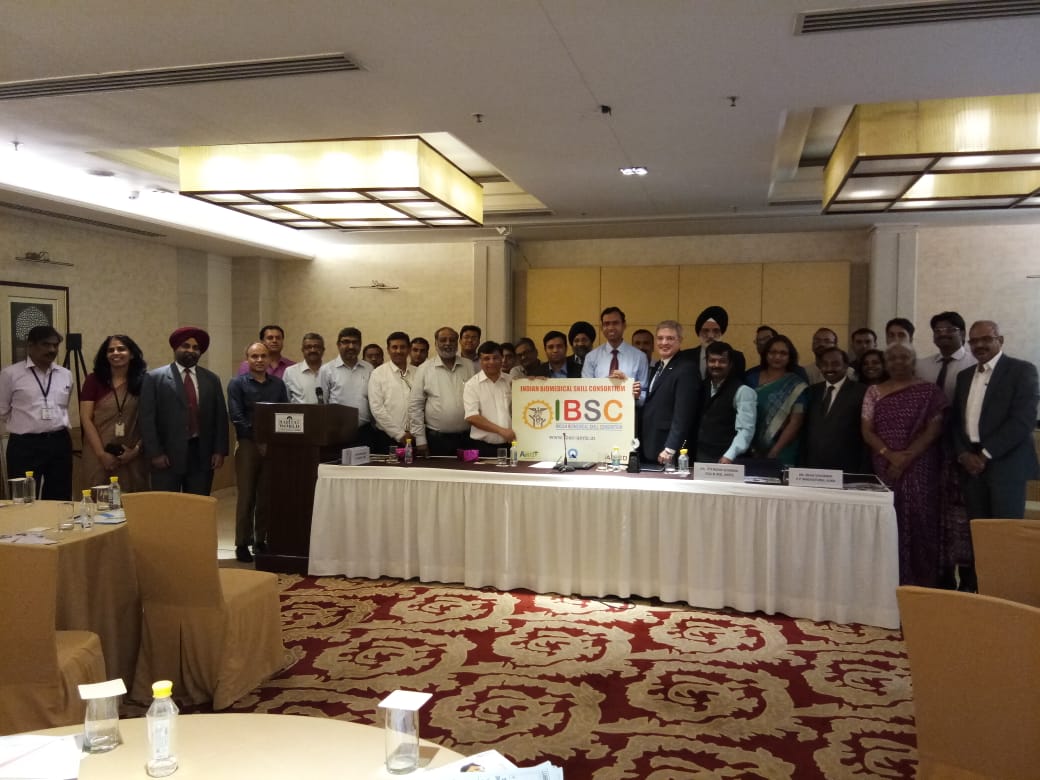 AAMI has certified over 7,000 biomedical engineering professionals in over 100 countries.
The MoU was signed by Dr. Jitendar Sharma, MD & CEO, AP MedTech Zone (AMTZ), and Dr. Brad Schoener, vice-president (Innovation), AAMI, in the presence of Dr. Renu Swaroop, Secretary, Department of Biotechnology, Sunita Sanghi, Director General, National Skill Development Agency, Shyam Sunder Bang, Chairman, NABCB (Quality Council of India) and others.
IBSC is an initiative of AMTZ coming up near Visakhapatnam in collaboration with the NABCB – Quality Council of India and Association of Indian Medical Devices Industry (AiMeD).