Congress President Rahul Gandhi made way for an air ambulance to take off in Kerala's Chengannur, today. He is on a two-day tour to the flood affected areas in Kerala.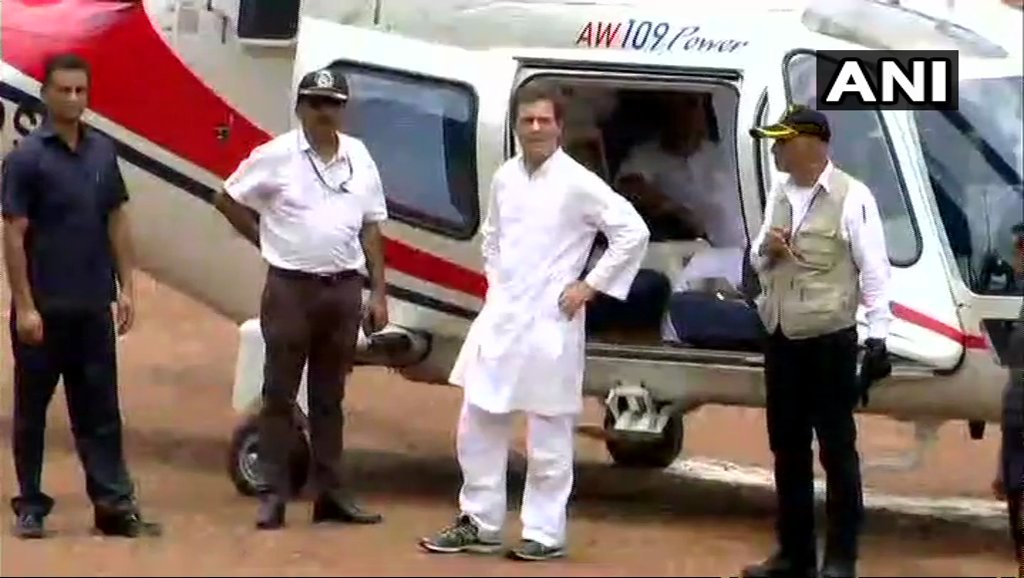 Congress President Rahul Gandhi on 2–day tour of #Kerala on Aug 28 he'll visit relief camps in Chengannur, District Alappuzha and will Felicitate Fishermen (rescue group) at Camelot Convention Centre in Alappuzha.
Congress President @RahulGandhi visits the flood affected Ezhikkadu colony in Aranmula, Pathanamthitta, Kerala.