U.S. and Mexican trade officials  reached new terms for the North American Free Trade Agreement (NAFTA).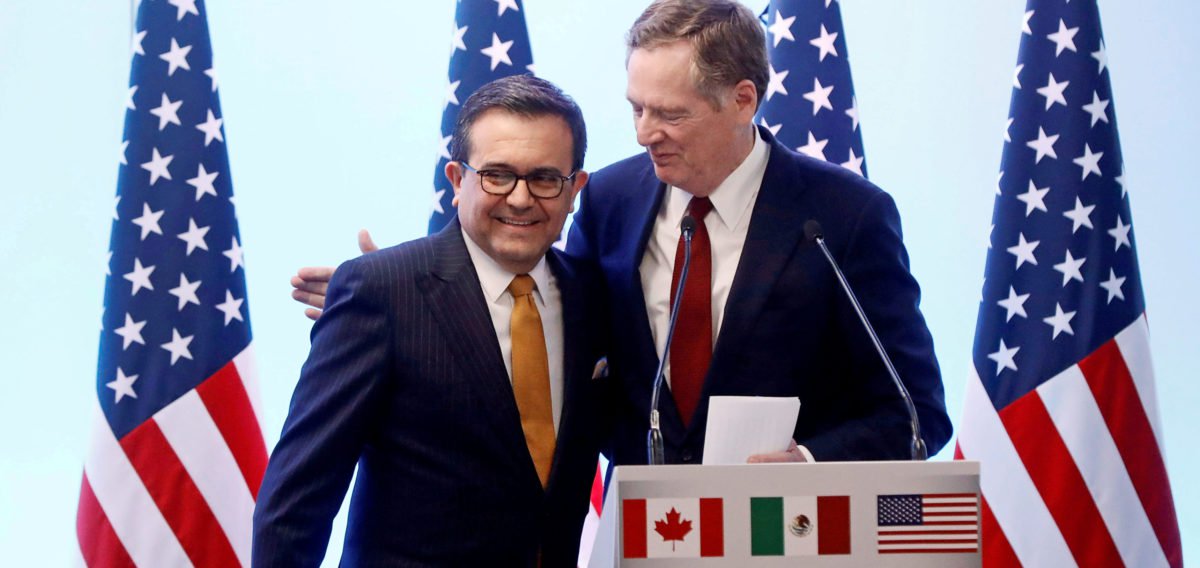 Mexican President Enrique Pena Nieto has welcomed the new NAFTA deal during telephone talks on Monday with the US president.He also expressed hope that Canada will join the latest deal.
Canada's foreign minister rushed to Washington as top trade officials reiterated that the U.S. is prepared to leave Canada out of a revised Nafta
Mexico's government earlier revealed that Pena Nieto talked to Canadian Prime Minister Justin Trudeau over the phone on Sunday. That may be a sign that the 2 countries are working together on the matter.
A spokesperson for Canadian Foreign Minister Chrystia Freeland said in a statement that Canada will continue to negotiate a deal.
The statement said the country will only sign a new NAFTA deal that is "good for Canada and good for the middle class".
It also stressed the importance of the three-way agreement that includes Canada, saying it is required that Canada sign any new deal.