Myanmar under immense pressure over last year's military crackdown that pushed  700Ks of the Muslim minority into Bangladesh.
António Guterres' remarks to the Security Council meeting on Myanmar, Tuesday.
I join you today with a heavy heart.  The massive refugee emergency that began one year ago in Rakhine State, Myanmar, has become one of the world's worst humanitarian and human rights crises.
Last month, I visited Cox's Bazar in Bangladesh and heard stories of horrendous persecution and suffering.  One father broke down as he told me how his son was shot dead in front of him.  His mother was brutally murdered and his house burned to the ground.  He took refuge in a mosque only to be discovered by soldiers who abused him and burned the Quran.
I know members of the Council heard similar harrowing accounts on your own visit to the region.  You highlighted in your press statement of 9 May the degree to which you "were struck by the scale of the humanitarian crisis" and how you "remain gravely concerned by the current situation."  You also reaffirmed the Security Council presidential statement of 6 November 2017 which "strongly condemns the widespread violence that has taken place in Rakhine State".  You expressed your "grave concern over reports of human rights violations and abuses in Rakhine State, including by the Myanmar security forces, in particular against persons belonging to the Rohingya community".
UN report by a UN fact-finding mission said there was evidence of genocide and crimes against humanity "perpetrated on a massive scale".
Myanmar on Wednesday rejected the remit of the UN mission and its findings.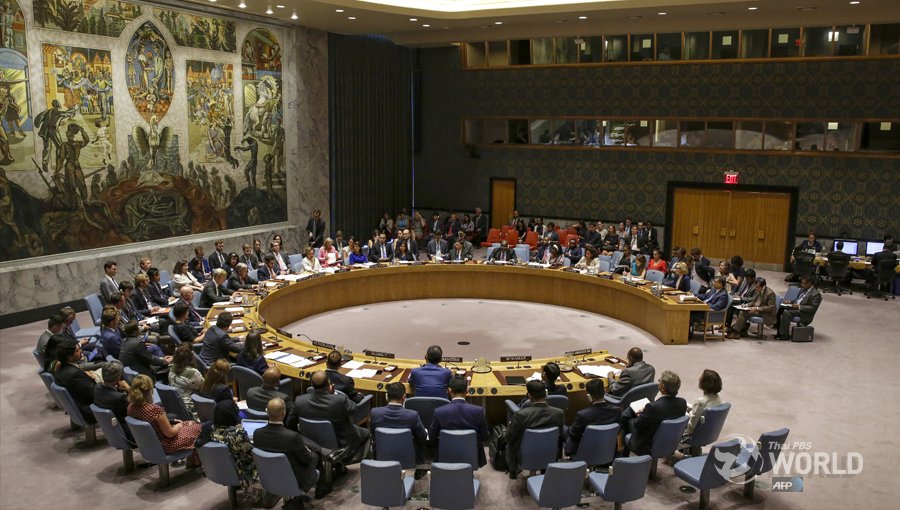 "We didn't allow the FFM (the UN Fact-Finding Mission) to enter into Myanmar, that's why we don't agree and accept any resolutions made by the Human Rights Council," government spokesperson Zaw Htay said according to the state-run Global New Light of Myanmar newspaper.
He pointed to the formation of Myanmar's own Independent Commission of Enquiry, which he said was set up to respond to "false allegations made by the UN agencies and other international communities".
Zaw Htay also lashed out at Facebook for pulling down the pages of Myanmar's army chief and other top military brass, saying that it could hamper the government's efforts with "national reconciliation".
The social media giant has admitted it was too slow to react to the crisis, which saw its platform — which is wildly popular in Myanmar — become an incubator of hate speech against the Rohingya.