Great spirit by the two army to enjoy to be together and show spirit of togetherness in love and dance, the two army is congratulated for this benign act.Indian and Pakistani Armies are participating together for first time. Russians cheering for India and Chinese for Pakistan..some things never change run tweet.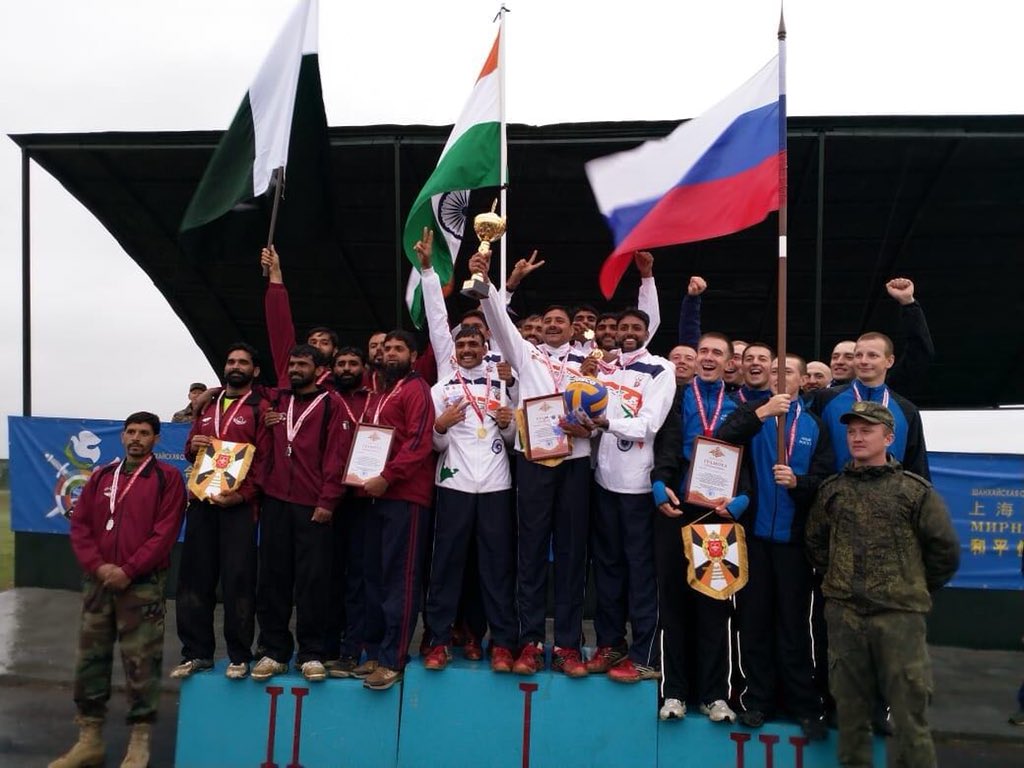 Reports appearing in media . during training of soldiers of Pakistan and Indian armies dancing together to Bollywood songs in Russia.
Both armies were present in Russia for SCO joint military exercises. The exercise involving troops from eight SCO member countries began on August 22 and will end on August 30. The army contingents, however, reached the exercise location in Russia on August 14.
According to media reports, the soldiers of all participant countries were attending a function arranged by the Indian Army to on the second last day of the exercises, where they celebrated together by dancing.
Journo tweets : India Pakistan bonhomie at SCO exercises! Will our TV warriors be more upset that they are dancing together or theirs that it is to bollywood music?
Russia in India‏ @RusEmbIndia
Troops of #India and #Pakistan dance together on Bollywood songs during #PeaceMission 2018 #SCO exercise in #Russia – @abpnewshindi