PM MODI MUST APOLOGIZE FOR  DEATHS WHICH OCCURRED DUE TO THE PLANNED SCAM OF 8 LAKH CRORE THROUGH DEMONITIZATION: DILIP PANDEY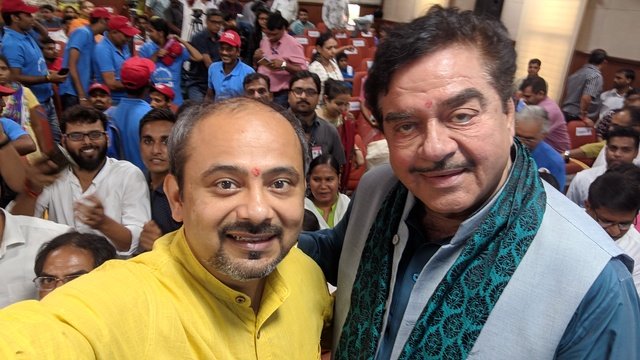 AAP Spokesperson and North-East Delhi AAP Incharge Dilip Pandey addressed a press conference today by briefing about the Eight Lakh Crore Rupees Scam of BJP which could be made possible with the help of Demonitization. According to the data provided by RBI Rs15,32000 crore rupees have been returned back to the banks. It had been claimed that Rs15,41,000 crore rupees are rotating in the market right now , so it was fair enough to believe that almost all the money have come back to the banks .
Shockingly the Ministry of Finance and PM Modi spent Twenty Thousand Crore rupees in the process of printing new currencies in which Rs7965 Cr was just spent on printing the Two Thousand Rupee notes.
The day PM Modi announced his unfortunate decision of Demonitization was the day when CM Arvind Kejriwal marked this decision as Scam but it took long for the people to understand that it is the biggest scam of free India.
BJP claimed that Demonitization will strengthen the common man to fight Corruption, Black Money, and the problem of Fake Currency, and it will help in formalizing the economic system of India but PM Modi has shifted his focus from the benefits of Demonitization has nothing to say on the poor Economic condition of India which has occurred due to Demonitization.
PM Modi must apologize to the people for being the reason for deaths in the country due to Demonitization and big loss to the public.