Imran Khan has met a senior Japanese government official in Islamabad. The prime minister's office says it's Khan's first meeting with a foreign dignitary since he was sworn in on August 18th.Khan met Japan's State Minister for Foreign Affairs Kazuyuki Nakane in the Pakistani capital on Friday.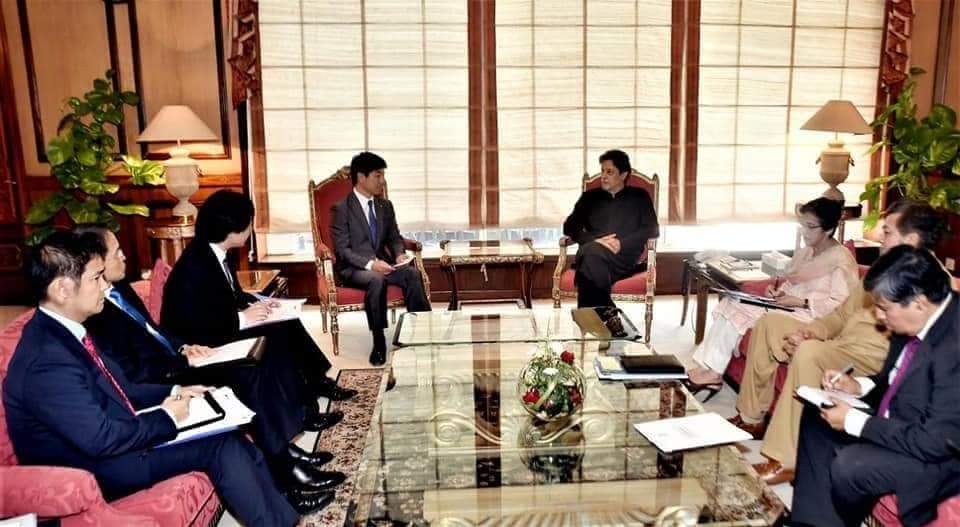 During their talks, Khan said Pakistan places importance on its relations with Japan and that he hopes more Japanese firms will make inroads into his country.
Minister of State for Foreign Affairs of Japan Kazuyuki Nakane has paid a courtesy call on Foreign Minister Shah Mahmood Qureshi in Islamabad. The two sides discussed cooperation in trade, investment, human resource development and science and technology.
Pakistan is cooperating with Beijing's "Belt and Road" initiative, but the country's financial situation remains difficult.
Its trade deficit hit record high levels amid surging imports from China.
And Pakistan's foreign currency reserves fell to about half their total recorded in October 2016.
Khan also referred to UN sanctions resolutions against North Korea. He said he wants to work to implement the Security Council resolutions.