ITU APT India and TEMA/CMAI supported by TEPC invites you for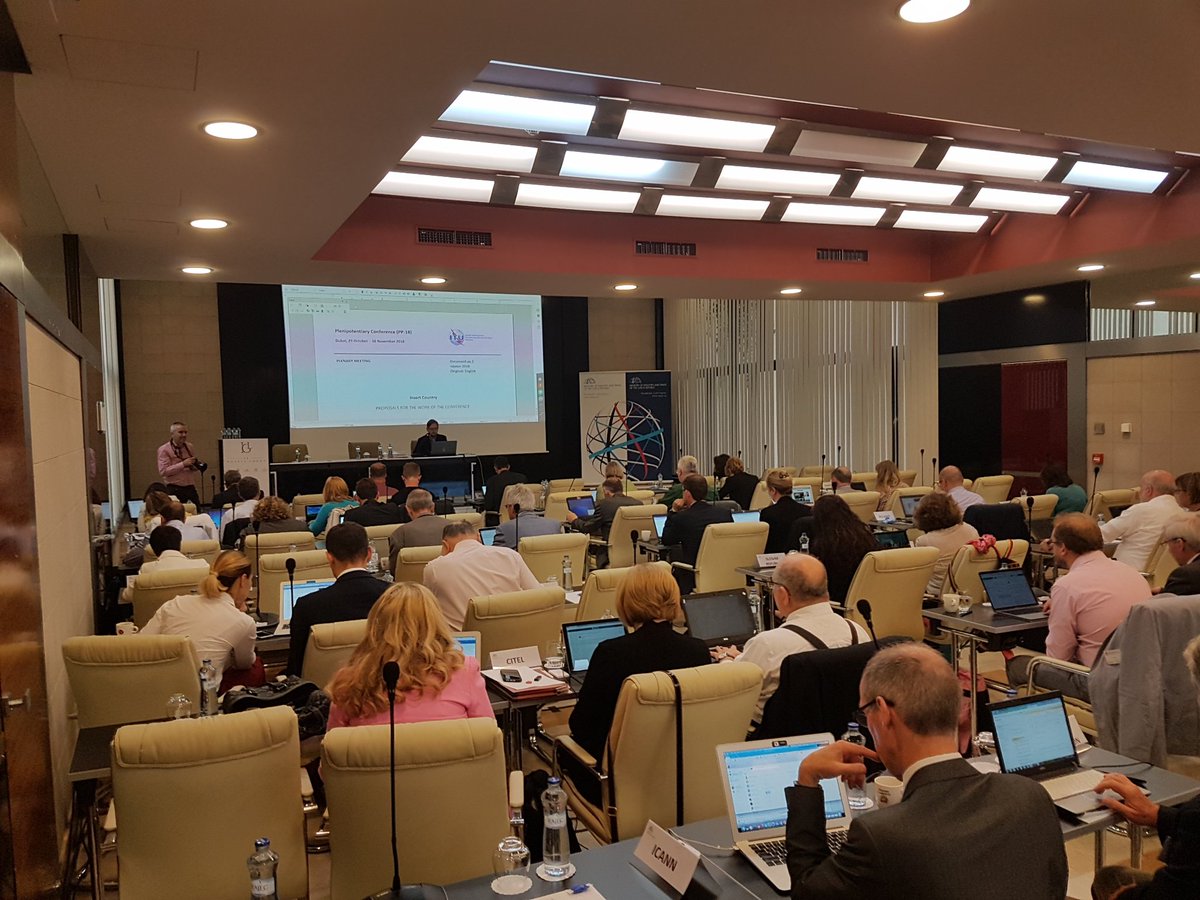 Interactive discussions on ITU Plenipotentiary conference 2018 (PP-18), Telecom Manufacturing and Mandatory Testing & Certification of Telecom Equipment (MTCTE)
Date: 12th September, 2018
Venue: Vigyan Bhawan Annexe, Committee Room D
AGENDA
SESSION I: 10.00AM to 12.30 PM
Preparatory Meeting on ITU Plenipotentiary (PP) Conference, Dubai, 29 October to 16 November 2018 and Briefing on outcome of the 4th APT preparatory meeting.
The ITU Plenipotentiary Conference (PP) is the highest-level policy organ / event of the ITU organized every 4 years by ITU. PP is an international treaty conference where Member Governments agree to the overall strategy, budget, leadership and direction of the ITU for the next four-year period.
Speakers:
Introduction by Shri Bharat Bhatia President Itu-APT Foundation of India
Presentation by Shri Kishore Babu DDG (Policy) DOT
Remarks by Shri S Sivasailam Special Secretary DOT (TBC)
Address by Madam Aruna Sundararajan, Secretary, DOT INDIA 
(TBC)
SESSION TWO: 1230-1.00PM
Telecom manufacturing and Standardization
TRAI has recently come out with recommendations on telecom manufacturing, standardization. Discussions will be held on manufacturing recommendations across industry for appropriate suggestions to DOT for policy measures.
Shri N.K. Goyal, Chairman Emeritus TEMA
Sh. RK Pathak, DDG,DOT
LUNCH: 1.00 to 2.00PM
SESSION III: 2.00 PM to 4.00 PM – Testing and Certification of Telecom Equipment
The Indian Telegraph (Amendment) Rules, 2017 provide that every telecom equipment must undergo prior mandatory testing and certification. This certificate will be mandatory before any telecom equipment can be imported or manufactured locally in the Country. The detailed procedure for Mandatory Testing and Certification of Telecom Equipment (MTCTE) under these rules has been notified by the TEC and is planned to be implemented progressively from 1st October, 2018. The testing is to be carried out by Indian Accredited Labs and based upon their test reports; certificate shall be issued by TEC. A separate portal is being developed for online administration of this procedure by the TEC. TEC has also issued many clarifications but still there are many open questions that will impact the roll out of this mega reform in the Telecom sector, being introduced in India for the first time.
Welcome Address by Shri T R Dua, Chairman , ITU-APT Foundation of India
Introduction by Shri Bharat Bhatia President Itu-APT Foundation of India
Opening address by Sh. Mahabir Parshad Singhal, Sr. DDG TEC
Presentation on MTCTE by Shri Shakeel Ahmad, DDG Telecom Certification
Interactive discussions
Live Demo of TEC Portal and concurrent interaction
Concluding remarks by Shri Bharat Bhatia President Itu-APT Foundation of India
Concluding remarks by Shri N.K. Goyal TEMA
Concluding remarks by Sh. Mahabir Parshad Singhal Sr. DDG, TEC
Vote of thanks.
A copy of the Mandatory Order, MTCTE procedure, draft FAQs, ERs, presentations issued by TEC in this regard are available at www.tec.gov.in and http://cmai.asia/mandatory. php
You may also send us any questions that you may have on this issue before7th September 2018 by Email.
This is personal invitation subject to your confirmation by email at info@itu-apt.org or cmaimanisha@gmail.com. Vigyan Bhawan entry passes will be sent to all registered participants. Confirmation is first come first serve basis.
Looking forward for your confirmation.