Majherhat bridge in South Kolkata,  part of the 50-year-old bridge on the arterial Diamond Harbour Road caved in on Tuesday evening, killing one person, trapping several people and crushing many vehicles. Many feared still trapped under the debris, The official is one killed several injured some seriously.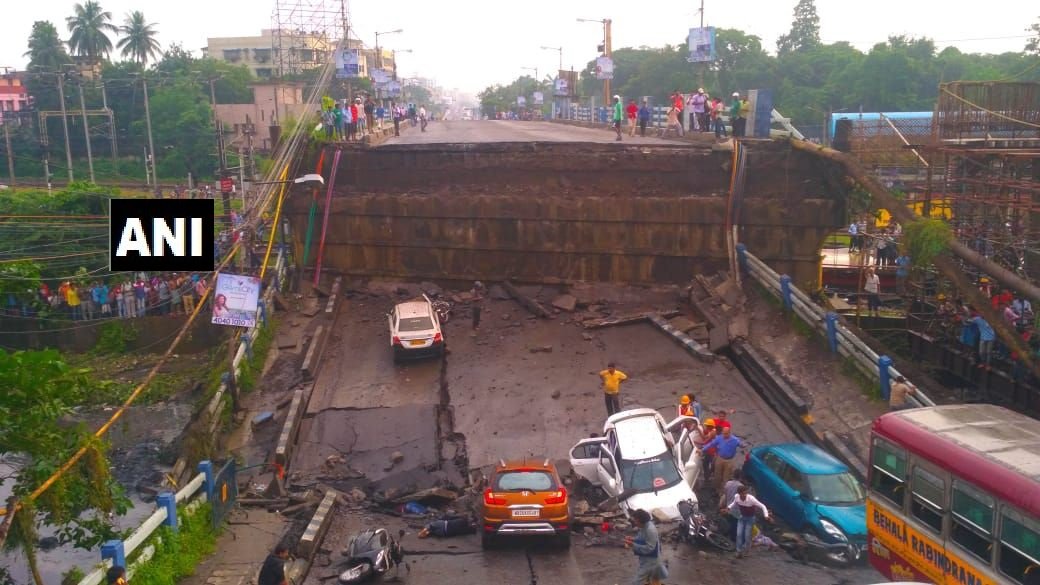 TMC Chief WB CM, Banerjee, who is in Darjeeling, said two persons are still missing and search operations are on to trace them.
The area near the site has been dug up for a metro railway project and construction material is strewn all over the place.
Labourers working on the metro project claimed two of their co-workers, who were probably inside a temporary shelter underneath the bridge, are still missing.
The bridge in crowded Alipore area runs over the Majerhat Railway Station and connects the city centre with the heavily populated Behala, vast areas of the southwest suburbs and neighbouring South 24 Parganas district.
As rescuers escalated their efforts, thousands of people were stuck in jams with the arterial Diamond Harbour Road being closed.