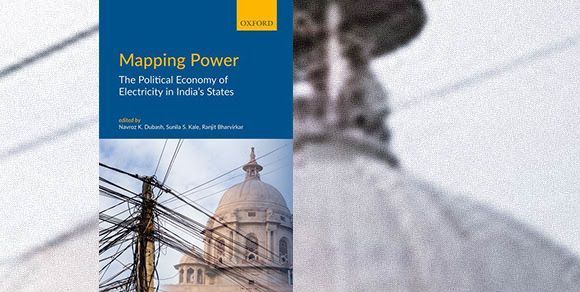 Launch of 'Mapping Power: The Political Economy of Electricity in India's States'Edited by Navroz K Dubash, Sunila S Kale & Ranjit Bharvirkar Published by Oxford University Press
Monday, 17 September 2018, 10:30 a.m. to 2:30 p.m. IST
Dear Colleagues,
We are pleased to invite you to the launch of Mapping Power, an edited volume on the political economy of the power sector in Indian states on 17th September 2018. This book is the culmination of a two year effort tracking the power sectors in 15 Indian states.
Kindly RSVP for the launch here.
Please note that the start time has shifted from 10AM to 11AM.
Agenda
10:30 AM – 11:00 AM – Registration and Tea/Coffee
11:00 AM – 12:00 PM – Book Launch and Discussion
Shri Suresh Prabhu, Union Minister of Commerce & Industry and Civil Aviation and former Minister of Power
Shri Jairam Ramesh, Member of Parliament and former Union Minister
12:00 PM – 1:30 PM – Panel Discussion
Dr Pramod Deo, former Chairman, Central Electricity Regulatory Commission
Prof D V Ramana, Director, Institute of Management Technology – Hyderabad
Mr Shantanu Dixit, Group Coordinator, Prayas (Energy Group)
Ms Aditi Phadnis, Political Editor, Business Standard
1:30 PM – Lunch
A brief description of the book can be accessed here. 
The full discussion will be streamed through Facebook live on CPR's Facebook page for colleagues who may not be available in Delhi.
Best regards,
Navroz K Dubash, Sunila S Kale and Ranjit Bharvirkar