Sagar media inc :Rupa Publications India presents, Shades of Truth – A journey Derailed,authored  by  Mr Kapil Sibal former Union Minister.
Kapil Sibal was speaking at a panel discussion after the launch his book 'Shades of Truth: A Journey Derailed' in New Delhi.
Sagar media inc : The author of the book, Shades of truth , Former Min Kapil Sibal  said nation need strong leadership, with its embedded qualities. Referring Coalitions in governance is the best performer, with GDP working at its best. PM  Modi gave GST which reduced GDP, irk to MSME. Well! Nation nature is coalition. The Institution are backbone of every democratic state but BJP has lost its identity between party and government because saffron running government with party infiltrators, at most of Key, nodal post. Lynching, Hundutava and nationalism arrogance at its foremost  bothers all of us.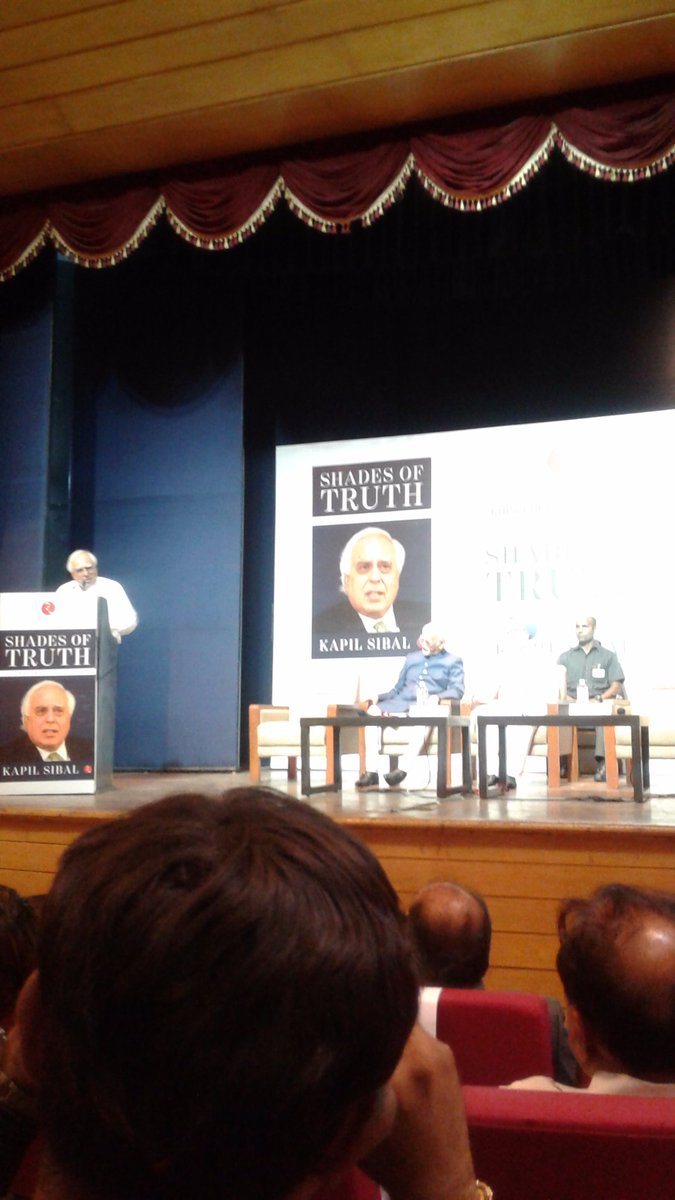 Modi Govt is the most non-performing asset in India because it delivered disruptive politics, disruptive economics and disruptive mindset. tweets from author.
Kapil Sibal tweets: IN OUR SHARPLY DIVIDED POLITICAL DISCOURSE. SHADES OF TRUTH IS GRAPHIC IN ITS COMPILATION OF FACTS AND BOLD IN ITS EXPOSURE OF THE PERCEIVED DESIGNS OF AN ADVERSARY. M.HAMID ANSARI FORMER VICE PRESIDENT