North Korea today held a military parade to celebrate the 70th anniversary of the country's founding. It invited representatives from more than 100 countries, including a high-ranking official from Pyongyang's strongest ally, China.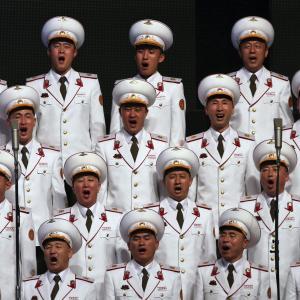 North Korean leader Kim Jong Un stood on a grandstand in the centre of Pyongyang to watch the parade, along with Li Zhanshu, the third-highest-ranking government official in China.
The largest missiles shown during the parade were short-range battlefield devices.