Tata Power-DDL Organizes Capacity Building Program on Integration of Renewable Energy Resources at New Delhi, Frankfurt & Barcelona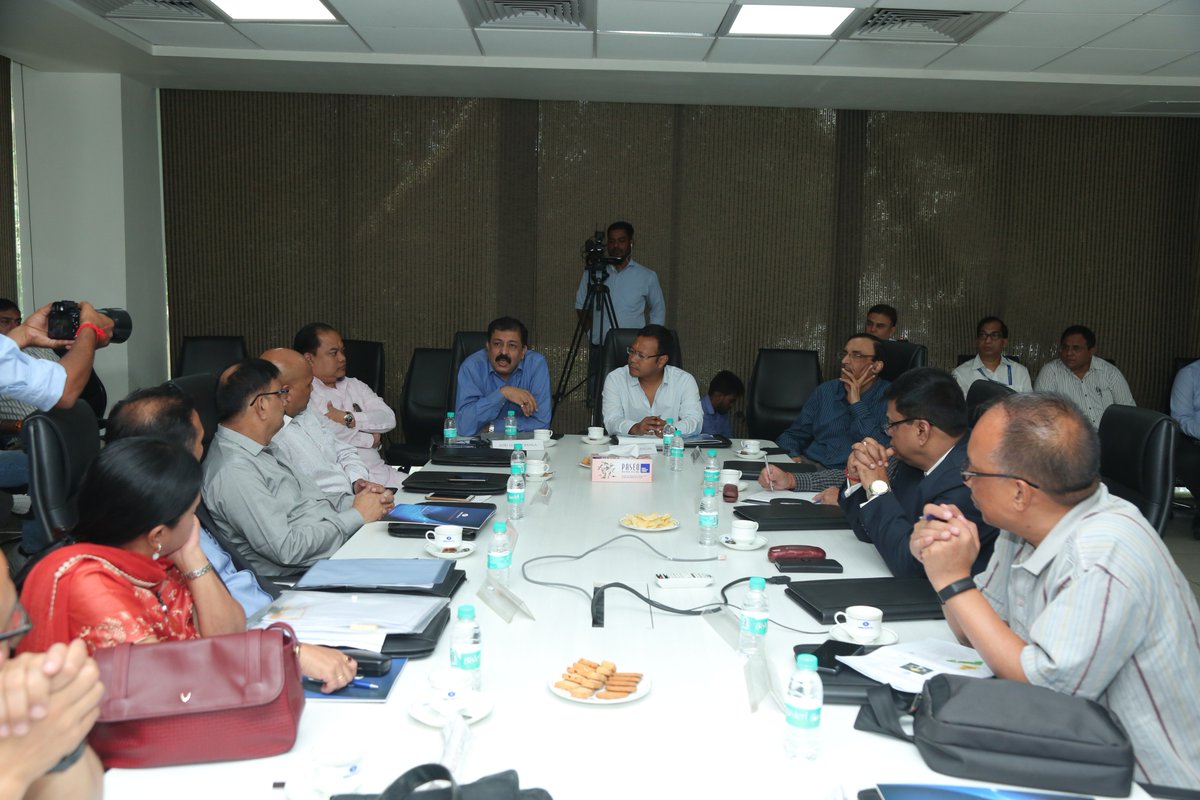 Tata Power Delhi Distribution Limited (Tata Power-DDL) organised a Capacity Building Program on Integration of Renewable Energy Resources for the Higher Management Batch of North Eastern Regional Power Committee (NERPC) in New Delhi, India followed by Frankfurt, Germany and Barcelona, Spain. The program which has been approved by the Ministry of Power, Government of India included detailed sessions on various challenges & expectations in achieving the capacity building for the integration of Renewable Energy Resources, their integration in smart grids and their future prospects.
The program was attended by the Higher Management Batch of NERPC including Shri Tamiyo Taga, Hon'ble Minister of Power Arunachal Pradesh; Shri James K. Sangma, Hon'ble Power Minister of Meghalaya; Shri Tovihoto Ayemi, Hon'ble MLA & Advisor (Power) – Nagaland; and other senior delegates from Meghalaya, Arunachal Pradesh, Manipur and officials from MoP, NERPC, Central Electricity Authority along with Executive Directors / Managing Directors of North-Eastern Utilities.
Speaking about the program, Mr. Sanjay Banga, CEO, Tata Power-DDL said, "Understanding that Renewable Energy is the future, we at Tata Power-DDL are working relentlessly to adopt, adapt and efficiently make use of clean energy. Through the program we threw light on Integrations of Renewable Energy sources and Electric Power Transmission in Smart Grids. Such discourses are inherently crucial in bringing ideas, debates and arguments to fore. We will continue our efforts towards enhancing the use of renewable power and contribute towards the National Solar Mission which aims to establish India as a global leader in solar energy".
During the visit in Germany & Spain, delegates were informed about different subject such as EU renewable policy framework, wind power generation, clean coal power generation, solar power, grid integration, distribution system control, Net Zero energy community, renewable energy scheduling etc.
Tata Power-DDL is an empanelled First Utility Channel Partner with the Ministry of New & Renewable Energy, Government of India and has received the highest honour rating of SP1A (pronounced as Solar Power One A) as a system integration grading for solar PV projects in the context. The rating indicates highest performance capability and highest financial strength of Tata Power-DDL to undertake solar PV projects. Spearheading the Solar Initiative, Tata Power DDL embarked on its Grid Connected Roof Top Solar journey way back in 2008 with innovative concepts to manage peak-power demand, abate rising pollution levels and the vision to meet its plan of renewable power obligation.
Photo Caption: Mr. Sanjay Banga, CEO, Tata Power-DDL with the delegates from the Higher Management Batch of NERPC during the Capacity Building Programme on Integration of Renewable Energy Resources at Tata Power-DDL's Smart Grid Lab, Delhi.
Tata Power –DDL Solar Journey:
The company had started its Solar Journey in 2008 and today it has fifteen (15) Solar Plants installed in its license area with total capacity of 1.78 MW. The most significant in the line is the Mega Watt Class of Grid connected Solar Plant at its Central Stores at Keshavpuram with dual usage of a roof covering more than 11,000 sq. m area of the Stores. Tata Power-DDL has also installed 12 standalone Solar Systems in RWA Porta Cabins in NDMC area of New Delhi with 1 MW Solar Plant in Keshavpuram. To address the resource planning challenges and to improve the power supply reliability, it has roped in Energy and Environmental Economics, Inc., San Francisco, CA, USA to carry out a study for exploring feasibility of various DER technologies in the form of Solar PV, Demand Response and Storage Solutions and to prepare a roadmap for Tata Power-DDL's grid integrated Rooftop Solar PV and Demand Response projects. Tata Power-DDL has estimated a potential of approx. 400 MWp of Solar Roof Top capacity in its licensed area in Delhi through a study conducted by E3 Consulting Agency and sponsored by USTDA.