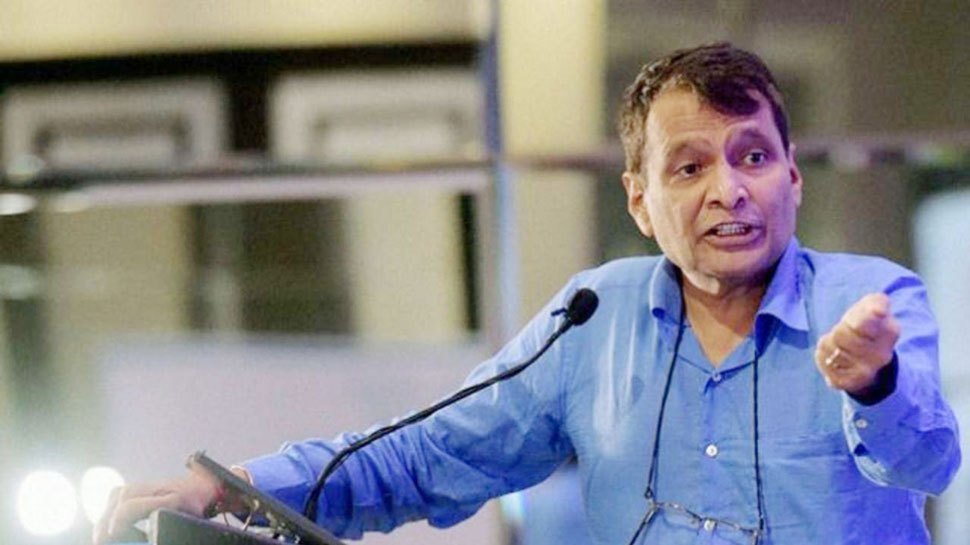 Vice President M. Venkaiah Naidu left for Belgrade Friday afternoon for the first phase of his 7- day tour to three central European countries, Serbia, Malta and Romania.
He is accompanied by Minister of State for (Finance) Mr. Shiv Pratap Shukla, 3 MPs from Rajya Sabha and one from Lok Sabha along with a business delegation headed by C.I.I.
The vice president will reach Serbia this evening, where he will address the Indian diaspora. Official welcome ceremony will be held on Saturday. He will hold a meeting with the President of Serbia. Various MoUs will also be signed between the two countries. Later, he will address a special session of National Assembly of Serbia.
The Vice – President will leave for Malta on 16th of September for the second phase of his visit. He is scheduled to interact with the heads of states of all the three countries and witness the signing of MoUs.
The Vice President's visit is expected to strengthen India's bilateral relations with these three countries. The visit will help the countries to exchange expertise and share knowledge in the fields of economy, environment, trade and culture.
Mrs Swaraj arrived in Moscow on Thursday and met her Russian counterpart Sergey Lavrov.External Affairs Minister Sushma Swaraj will co-chair the 23rd meeting of Inter-Governmental Commission on Technical and Economic Cooperation (IRIGC-TEC) with Deputy Prime Minister of Russian Federation, Yuri Borisov in Moscow on Friday.
IRIGC-TEC is a standing body which annually meets and reviews ongoing activities of bilateral cooperation in the fields of bilateral trade and investment, science and technology, culture and other issues of mutual interest.
External Affairs Ministry spokesperson Raveesh Kumar in a tweet said, both leaders had a good exchange of views on bilateral and regional issues.
Russian Foreign Minister also hosted a dinner in honour of Mrs Swaraj.
Suresh Prabhu will participate in G-20 trade and investment ministerial meeting at Mar del Plata in Argentina today.
Issues including increasing protectionism, challenges to promote global commerce and new industrial revolution are expected to be discussed at the meeting.
In a tweet, Mr Prabhu said, New Delhi wants to ensure reforms in WTO but keep it as an engine for global trade.
He said, looking to work with all important countries for a most agreeable, forward looking reform agenda, India will use G20 forum for taking this idea forward.
The meeting assumes significance as countries including the US has significantly raised customs duties on products including steel and aluminium.
It has triggered a trade war kind of situation, which is impacting the global trade.
The G20 members include India, Argentina, Brazil, China, the US, EU, France, Gemaany among others.