Tourism Minister Mr KJ Alphonso brief  media at India Tourism Mart 2018;
Minister said, First time 3500 tourism events are happening across India. Tourism is directly proportional to employment, with increase of tourist the employment too gets increased with more peoples get more opportunities for the jobs and employment.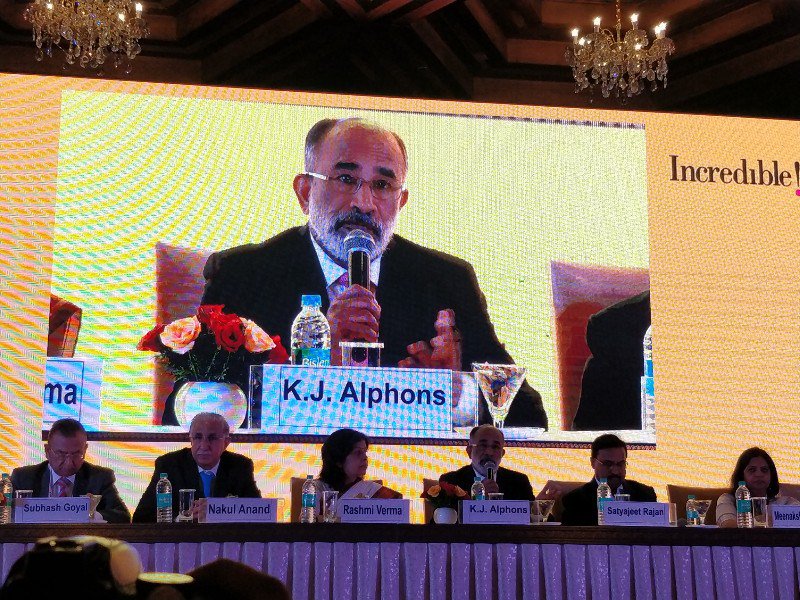 A number of Indian states and India Tourism office are participating in this important B2B tourism event. Minister when asked about more offices are being opened with advent of hike in inbound tourist, Minister quick reply came and said we are in age of social media and has reduced office from fourteen to eight but on social media we have deployed the best minds to give tourist the best opportunities online.
When asked about Indian spiritualism and wisdom respected globally since ages has any cue to attract on this count the minister replied in affirmative and put Yoga, Buddhist Circuits and other centers are being rejuvenated.