Nearly  26,000 people took to the streets of the Polish capital, Warsaw on Saturday to demand higher public sector pay from the government.
Teachers' Union is the biggest bloc but everyone's here, from iron workers to vets to judges. Demanding fair wages.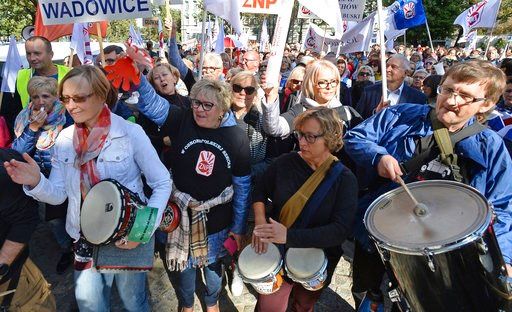 The trade unions behind the rally want more state money to be spent on salaries in education, healthcare, and other areas. "We can't live pay cheque to pay cheque… Our families are starving," Jan Guz, head of the OPZZ trade union, told the crowd. The protest is aimed at putting pressure on the ruling conservative Law and Justice (PiS) party in the run-up to the municipal election, which will take place in Poland in October.