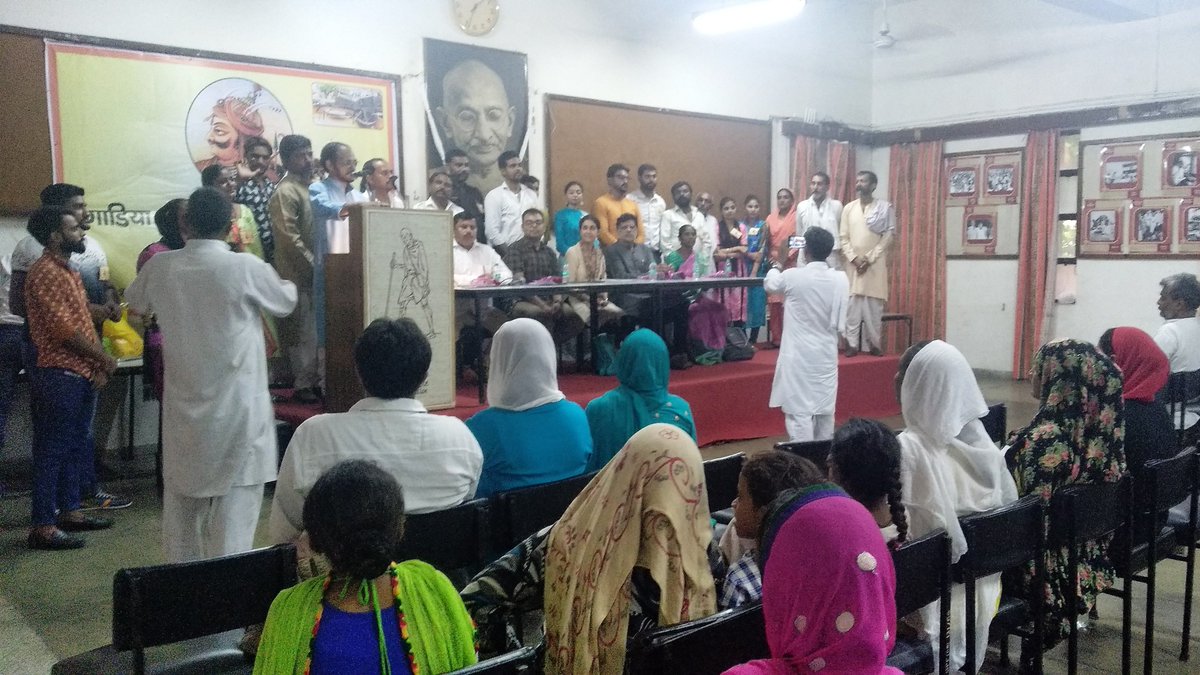 GADIA LOHAR SANGHARSH SAMITI (GLSS)
PRESS INVITE
Public Rally and Press Meeting to Demand Secure Rights to Housing, Livelihood, and Identity of the Gadia Lohar Community
Date: Wednesday, 26 September 2018
Public Rally:  12:00 p.m. | Mandi House to Sansad Marg, New Delhi
Press Meeting: 2:30 p.m. | Sansad Marg, New Delhi
The Gadia Lohar Sangharsh Samiti is organizing a public rally on 26 September 2018 to demand adequate housing, secure their identity and ensure livelihood opportunities. The rally will commence at 12:00 p.m. from Mandi House to Sansad Marg, New Delhi and will be followed by a press meeting at 2:30 p.m.. We would request you to attend the rally and press meeting and support the demands of the gadia lohar community.
Background
The gadia lohar community, which originally hails from Chittorgarh, Rajasthan, is primarily known for manufacturing and selling iron tools and utensils as a means of livelihood. The community has been living in Delhi for several decades in more than 50 settlements (bastis) along the roadside pavements of the city. Although, the community plays an instrumental role in contributing to the functioning of the city, its members continue to live in deplorable conditions without the access to basic services and amenities, and under constant threat of eviction.
Despite being settled in Delhi for several decades, their settlements have not been surveyed or recognized by the Delhi Urban Shelter Improvement Board (DUSIB) for adequate housing, rehabilitation and resettlement. The lack of security of tenure has led to constant threats of eviction, and has resulted in incidents where the belongings of the community are thrown out on the road, putting the whole community, especially women and children, at constant risk.
The gadia lohar community has decided to fight unanimously for its rights, and has formed a people's collective called 'Gadia Lohar Sangharsh Samiti'. The Gadia Lohar Sangharsh Samiti organized its first public meeting on 4 September 2018 in New Delhi, to discuss the issues of housing, identity, employment, and forced evictions and to develop its future strategy. The public rally is being organized to further intensify their demands, given the urgency of the situation and the precariousness of the lives of the community members.
For more details contact:
Ashok Pandey | 9582229754
Deepak Lohar| 97711585986