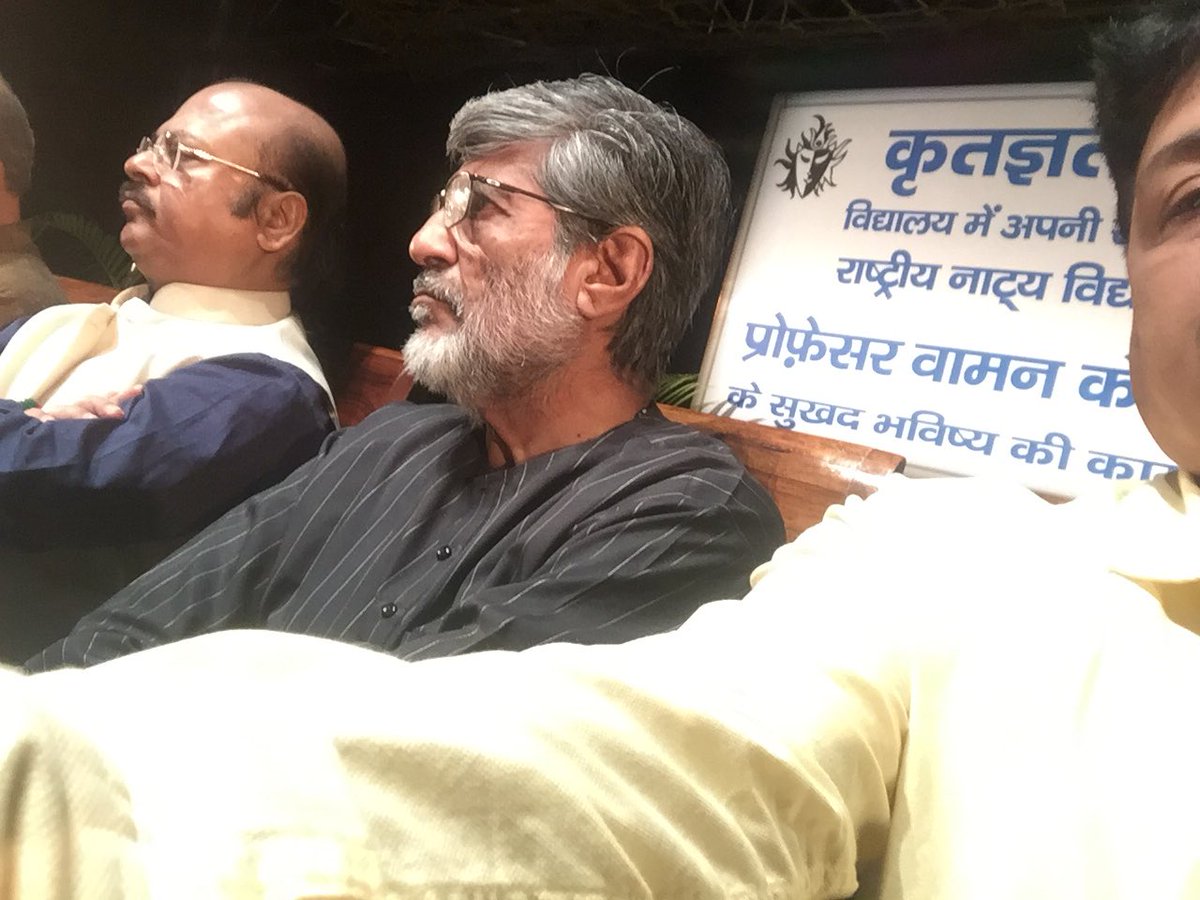 In pursuance of Ministry of Culture, Govt. of India orders, Prof. Waman Kendre has been relieved from the post of Director, National School of Drama on 26th September 2018.  Prof. Kendre served the NSD as Director for 5 years 1 month and 22 days.  The NSD Faculty, Administrative & Technical Staff, artists of Repertory / TIE Companies and all students of 1st, 2nd and 3rd years paid a farewell to Prof. Waman Kendre in a well attended farewell meeting held on 28th September 2018. 
Further, as per instructions of Ministry of Culture, Shri Suresh Sharma, Chief of NSD Repertory Company has taken over the charge of Director, NSD on 26th September 2018 until further orders. Shri Suresh Sharma is an alumnus of National School of Drama and has been graduated in 1985 and since then he has been actively involved in theatre as an actor, designer, mentor and director.  Before joining as Director In-charge, NSD, he has been the Chief of NSD Repertory Company from August 1999.
This news may be released through your esteemed publication / media house at large.