UNESCO message for the International Day for Universal Access to Information
Message from Ms Audrey Azoulay, Director-General of UNESCO, on the occasion of International Day for Universal Access to Information, 28 September 2018
The technological revolution is radically transforming how we inform ourselves. In just a few years, sources of information have multiplied, taken on numerous formats and become globalized. It is now possible to obtain immediately a wealth of material on the most varied of topics.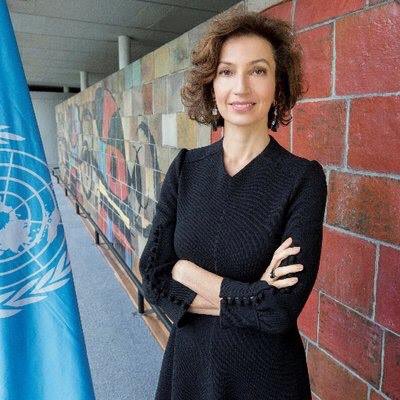 These new circumstances provide tremendous opportunities for individual and societal development. However, such development can only take place if these opportunities are available to all. In a highly interconnected global society, a lack of equal access to information is a sure way to increase marginalization and rapid exclusion from the rest of the world.
UNESCO hopes that the marking of 28 September as the "International Day for Universal Access to Information" will provide for more countries adopting FOI legislation, developing policies for multilingualism and cultural diversity in the cyberspace, and ensuring that women and men with disabilities are integrated.
These steps will further strengthen progress towards the 2030 Development agenda and pave the way for the creation of knowledge societies worldwide.
The technological revolution is radically transforming how we inform ourselves. In just
a few years, sources of information have multiplied, taken on numerous formats and
become globalized. It is now possible to obtain immediately a wealth of material on
the most varied of topics.
These new circumstances provide tremendous opportunities for individual and
societal development. However, such development can only take place if these
opportunities are available to all. In a highly interconnected global society, a lack of
equal access to information is a sure way to increase marginalization and rapid
exclusion from the rest of the world. The purpose of this international day is to remind
governments and all the stakeholders in civil society of the need to ensure truly
universal access to information.
Fulfilment of this need is part of Sustainable Development Goal (SDG) 16 of the 2030
Agenda for Sustainable Development, which calls for action to "ensure public access
to information and protect fundamental freedoms".
Access to information is directly linked to the enjoyment of basic rights and freedoms
and influences the achievement of all the Sustainable Development Goals.
Being a well-informed citizen means being knowledgeable, having a critical mind, and
being able to play an active part in community and national life.
It means having access to knowledge essential to one's health and well-being