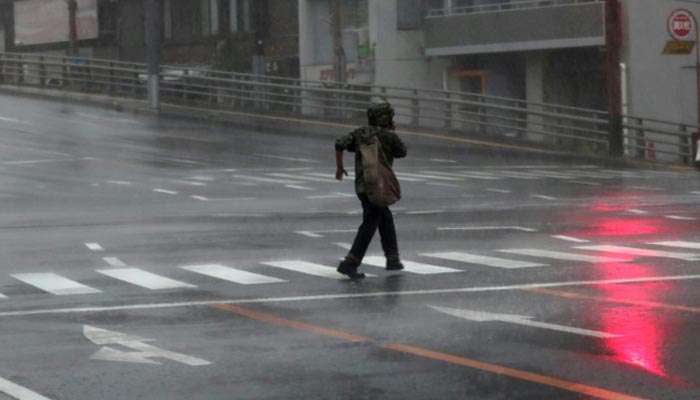 A powerful typhoon hurtled toward Japan's mainland Sunday after injuring dozens on southern islands, as weather officials warned that fierce winds and torrential rain could trigger landslides and floods.
Typhoon Trami has already sparked travel disruption in the world's third-biggest economy, with bullet train services in the west of Japan suspended, more than 1,000 flights cancelled due to the closure of a key airport hub and Tokyo's evening train service scrapped.
The storm is forecast to smash into the mainland near Osaka at around 6pm local time (0900 GMT) and churn across the Japanese archipelago, likely hitting areas still recovering from a series of extreme weather events that have battered Japan in recent months.
Trami tore through the southern island of Okinawa on Saturday, bringing winds strong enough to flip over cars. Several houses were flooded or damaged and 40 people on the island sustained minor injuries but no one was feared dead, local officials said.
Nationwide, authorities issued non-compulsory evacuation advisories to some 349,000 residents, while 300,000 households have lost power, according to public broadcaster NHK.
As the typhoon barrelled east, rail authorities took the highly unusual step of cancelling evening train services in Tokyo, one of the world's busiest networks, urging passengers to shelter indoors when the storm hits.