Indonesian authorities say the death toll from last week's powerful earthquake and tsunami on the central island of Sulawesi has risen to 1,234. With more places of devastation explored the death toll shall mount further.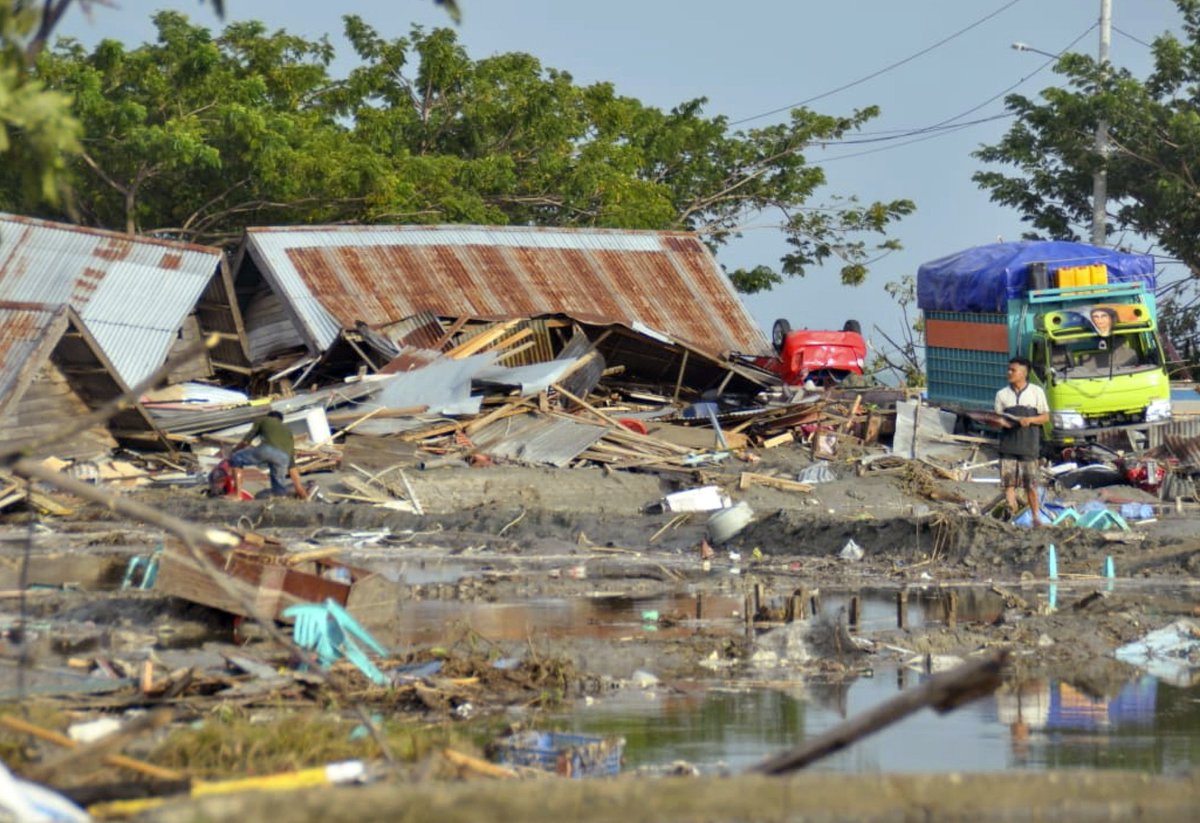 Tsunami waves as high as 3 meters hit the cities of Palu and Donggala in the central part of the island. Indonesia's disaster agency raised the death toll on Tuesday. The quake triggered liquefaction and landslides that destroyed or buried a number of buildings. Many people are believed to be trapped in the rubble.Rescue workers are continuing to search for survivors.
But their efforts have been hampered by cut-off roads and lack of heavy machinery and fuel.Indonesia's disaster agency updated the number on Tuesday. It said 799 people have been seriously injured.The agency also said 99 people are unaccounted for and more than 60,000 have been evacuated. The magnitude 7.5 quake last Friday triggered tsunami, liquefaction and landslides, bringing extensive damage to the island.
Officials say the country's military and police are working to supply relief goods to affected areas by land, sea and air. But local media say the efforts have been hampered by cut-off roads and robbery attacks.
People in affected areas face shortages of food, water, fuel, tents and medicine.