United Nations Secretary-General Antonio Guterres arrived in New Delhi today on his three-day visit to India.
The UN Chief coincides with the commencement of events marking the 150th birth anniversary of Mahatma Gandhi. During his visit, Guterres will meet the Prime Minister Narendra Modi and other leaders and is likely to discuss key global issues such as climate change and terrorism.

At Mahatma Gandhi's memorial, I am reminded once again that he proved that non-violence can change history. As we mark the 150th anniversary of his birth, may his wisdom and determination guide our collective work towards peace and prosperity on a healthy planet.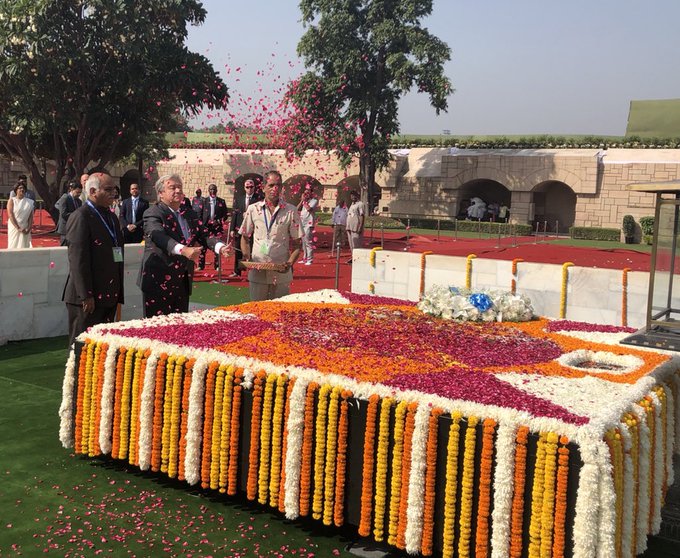 Ahead of his visit, the UN chief told that India is an important partner of the UN in countering terrorism and preventing violent extremism.
Guterres also said there are plans to step up cooperation between the UN and India on strengthening capacity in combating terror financing.
Guterres will participate in the Mahatma Gandhi International Sanitation Convention. He will also deliver a lecture at the India Habitat Centre on the theme of 'Global challenges, global solutions'.
Guterres will attend the 'Champions of Earth' ceremony. Guterres had visited India in July 2016, just months ahead of the election for Secretary General.