October04, 2018 (C) Ravinder Singh ravindersinvent@gmail.com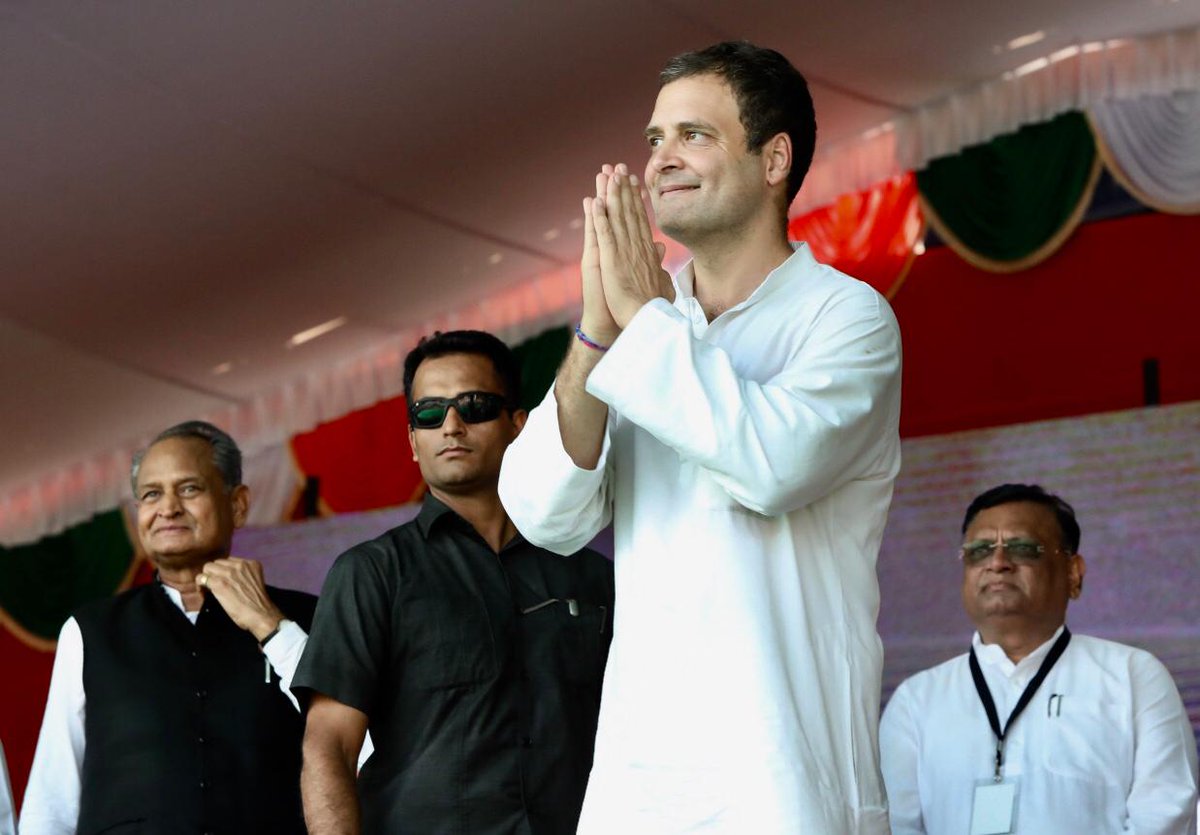 As I was writing $ has slipped Close to Rs.74 – almost 25% devaluation from the 2014 level and SENSEX slipped 800 Points – Ruling Party could be losing States and LS-2019 Elections but Not Aligning with Generally Supporting Parties would Guarantee Near Washout in Coming Elections.
When Congress in Karanataka State couldn't retain one of the best Managed State, Fighting with Main Rival and Generally Friendly Janta Dal (S) than Both Fighting common Rival. Went without JDS, RJD, TMC, NCP, SP, BSP, DMK plus who supported Manmohan Singh led National Government for 10 years in Lok Sabha 2014 and was Wiped Out in many states – could manage just 44 seats not enough to give it Leader of Opposition position in Lok Sabha.
Only state Congress won was Punjab where Ruling alliance was Targeted by Both Congress & AAP.
Study revealed Congress + JD(S) alliance could have WON 150 Seats or more in Karnataka Congress retaining Karnataka.
Congress had to accept third placed Leadership of JD(S) to form the Government.
In 2004 Congress formed Stable Government with just 141 Seats – Number Two in seats out of 543 seats in Lok Sabha went on to rule for 10 years.
Rahul Gandhi control over 'Congenital Losers & Unfit for Any Politics' who SABOTAGE alliances with Generally Supportive Parties.
Congress Can't Be Winning Going to Elections With Non Farmers, Congenital Losers and Without alliance with Generally Friendly parties.
I could see CONGRESS may be Supporting Mamta Banerjee as Prime Minister post 2019 Elections in case MEGA ALLIANCE is ready before LS 2019.
Ravinder Singh, Inventor & Consultant, INNOVATIVE TECHNOLOGIES AND PROJECTS
Y-77, Hauz Khas, ND -110016, India. Ph: 091- 8826415770, 9871056471, 9650421857
Ravinder Singh* is a WIPO awarded inventor specializing in Power, Transportation,