Indian economy the fastest in the world faces its real challenge when its currency gets depleted each day and rise in  oil price surge  upto Rs 20  in short interval shows how unconcern our team of economy and are so such bunch of  national advisers. many shall give this crisis the correction of market and market tilt to its speed but two important factors the experts must not bring OIl price and Dollar fall to dollar to Rs 100 the hyper inflation and further cycle of economy to speed up inflation ,deflation, stagflation on its wheels then find relevant minister pleading our economy is insulated from International economic flux all evasive.
The BSE Sensex fell over 800 points Friday, extending its losing run for the third day, even as the RBI's bi-monthly policy kept repo rates unchanged amid weak global cues. The 30-share index after cracking the 35,000-mark touch ed a low of 34,267.
The central bank reduced the liquidity adjustment facility (LAF) for each bank from 1 per cent of the total deposits to 0.5 per cent, thus limiting the access to borrowed funds from the central bank.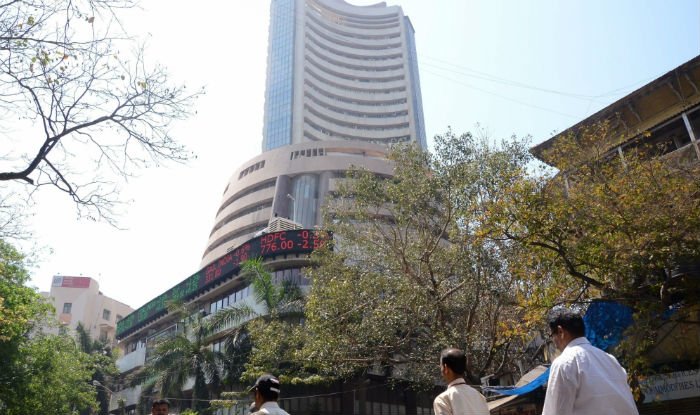 It lost 1,356.98 points in the previous two sessions on rupee woes and boiling crude oil prices. Sectoral indices led by oil and gas, PSU, infrastructure, auto and banking stocks cracked up to 10.27 per cent. Stocks of state-run oil companies were under selling pressure as the government Thursday announced a Rs 2.50 per litre cut in petrol and diesel prices after it reduced excise duty by Rs 1.50 a litre and asked oil companies to absorb another Re 1.
Shares of BPCL, HPCL and IOC were trading sharply lower by up to 20.50 per cent on nervous selling by investors.
The NSE Nifty also dropped to 10,284. Brokers said investors offloaded their positions, tracking a selloff in global markets as US Treasury surged to multi-year highs on robust economic data and comments from the Federal Reserve, sparking fears of accelerating inflation.
The rupee collapsed to a lifetime low of Rs 74.20.