Sagar media inc Czech Tourism Road Show in New Delhi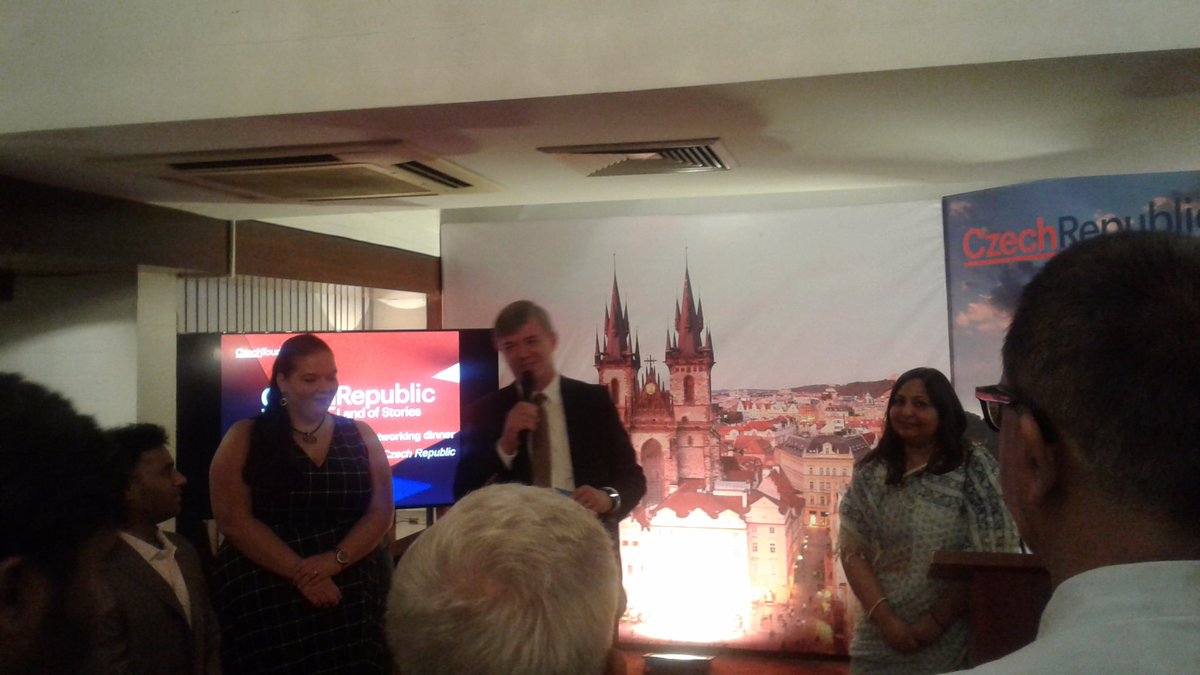 Czech – Tourism Road Show: Networking cocktail on the occasion of a roadshow called "Czech Republic – Land of Stories" was organized by the Embassy of the Czech Republic in Delhi on October 8, 2018. During the event, the participants of the business mission interacted with nearly two hundred Indian tour operators, businessmen and representatives from the media.
At the outset, the guests were personally welcomed by Ambassador Milan Hovorka and Head of international markets Veronika Janečková from CzechTourism, who successfully cooperates with the Embassy for the organization of the four-day program for companies.
HE Ambassador Milan Hovorka addressed the travel fraternity and thanked  for outbound tourist on rise from India to Czech cities further said this could  have been possible with tourism team in Embassy and Tourism team in Mumbai.His excellency paid glowing tributes to Indian Tourist partners.
With each team payed it's gratitude to its members and there after entered the rhythm of cocktails.