Sagar Media Inc :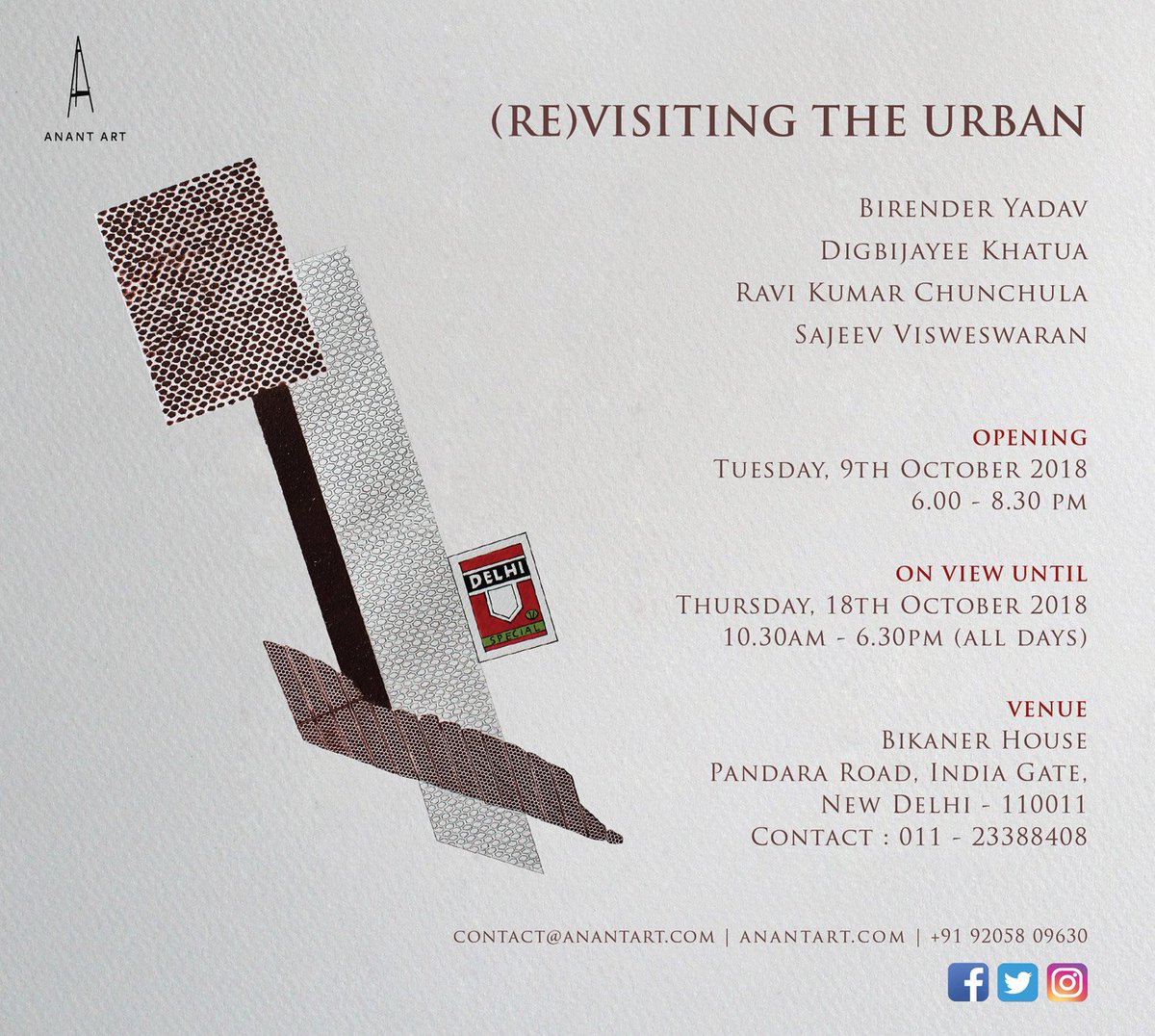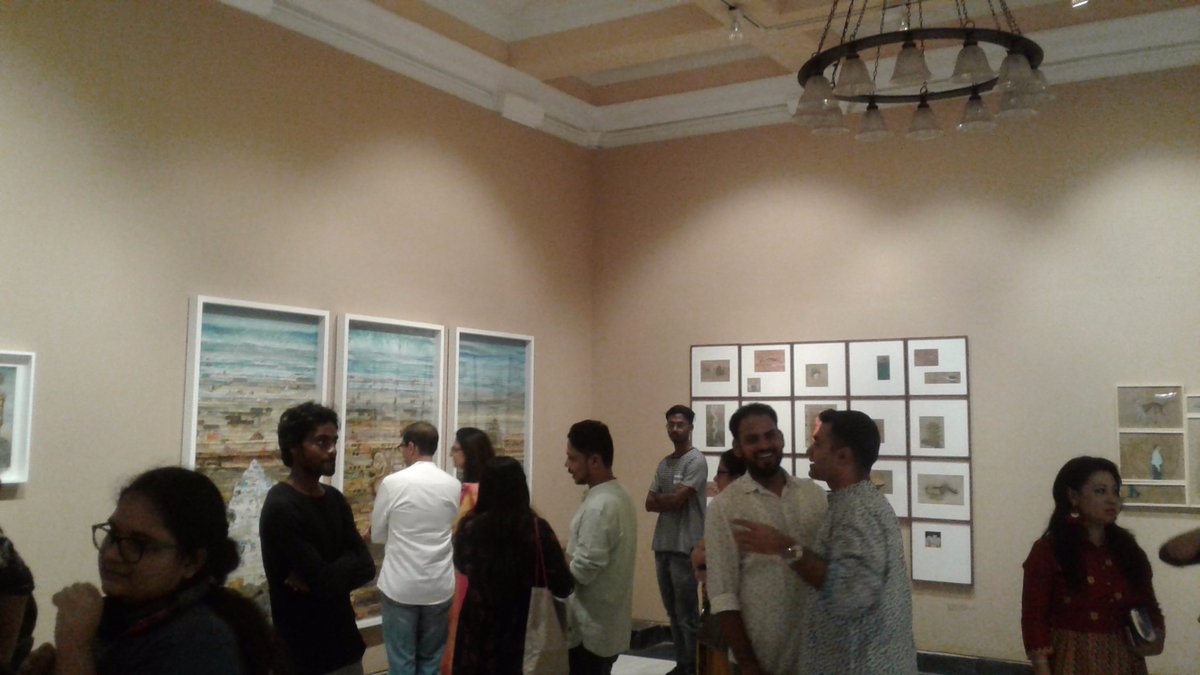 Re Visiting Urban Artists Digbijayee Khatua, Birender Yadav Ravi Kumar Chunchula Sanjeev Visweswaran
 Anant Art Gallery | (RE)VISITING THE URBAN | Tuesday 9th October, 6-8:30 pm at Bikaner House
(RE)VISITING THE URBAN
Birender Yadav | Digbijayee Khatua | Ravi Kumar Chunchula | Sajeev Visweswaran
The exhibition showcases engaging artworks by a group of four emerging artists from India. It traces their journey from the modest bearings of their hometown to the hustle-bustle of the mega cities. Their works come across as excerpts from their diaries, brimming with intimate observations and investigations. By bridging the seen with the unseen aspects of our city, their works help us reunderstand, refamiliarize and, in a way, revisit our urban habitation.
Birender Yadav's works question his own identity within the modern social context. In this series of works the artist employs gun powder dust extracted from matchsticks. Along with bringing a dynamic tactility to the works the gun powder becomes a metaphor for the volatile and fickle nature of our society.
Digbijayee Khatua creates surreal cityscapes by blending elements from nature with mechanical and man-made structures. The artist is fascinated with the architectural aesthetics of the metropolitan and taking inspiration creates intricate compositions by overlapping layers of paper and sunboard.
Ravi Kumar Chunchula's delicately executed renditions in Gouache on paper delve into histories, memories as well as political and personal concerns. Ravi's visual rhetoric bears humor, irony and sarcasm, depicting the urbanized world's meaningless power struggles and anxieties.
Sajeev Visweswaran's diverse series of works visually chronicle and map his observations, his interpretations of political happenings and memories from his village in Kerala. The exhibition displays pen and ink, graphite drawings, watercolour, gouache on canvas works and linocut prints by the artist.