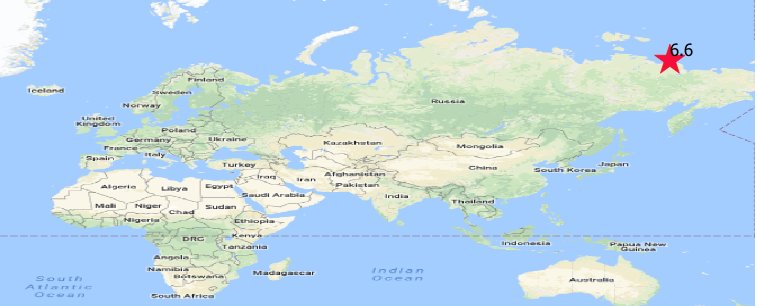 A powerful 6.3 magnitude earthquake has struck in the sea south of the Kuril islands in the Russian Far East, US Geological Survey (USGS) data shows. Earlier estimates placed the magnitude higher, at 6.5.
The quake occurred at a shallow depth of 17.5km (just under 11 miles) some 151km (93 miles) to the south of the town of Severo-Kurilsk, according to the USGS.
The local branch of the Geophysical Center of the Russian Academy of Sciences, however, reported that the quake struck at the depth of 74km (46 miles) and was felt as magnitude 4 in Severo-Kurilisk, a town with a population of some 2,500 residents.
The quake did not trigger a tsunami warning or any reports of property damage or injuries.