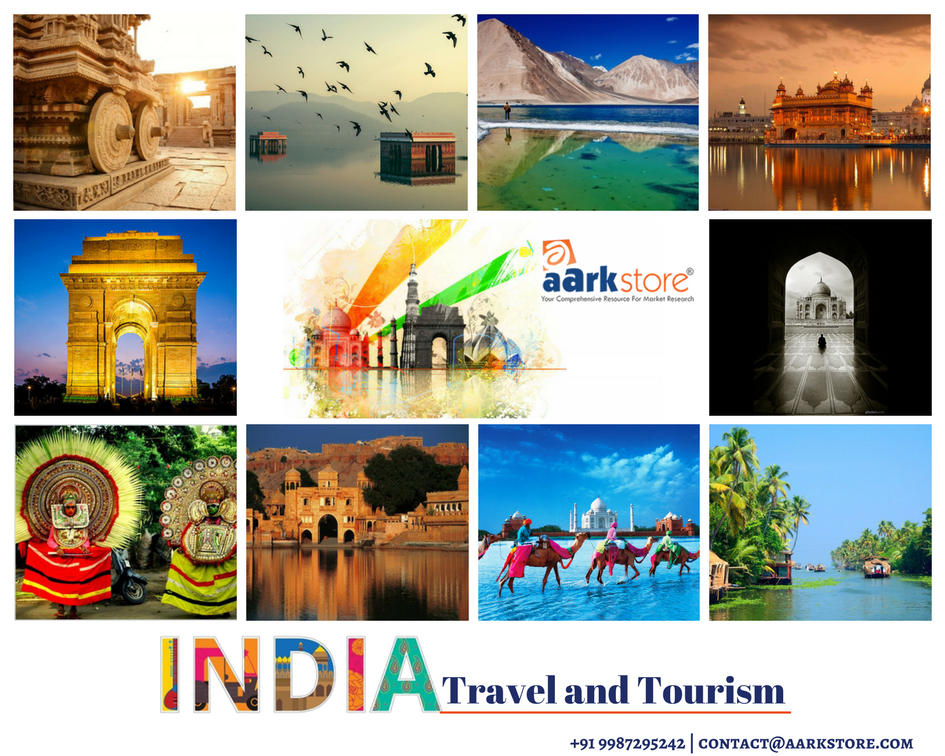 October11, 2018 (C) Ravinder Singh ravindersinvent@gmail.com
Tourism is important for the Economic Progress of the World – India accounted for 15.5m International tourists arrivals at 24th rank. Last year International Tourist arrivals were 1,326m and they spent $1,340m or $1,001 average spend. Indians spent $18.4b on Foreign Tourism and jumped to 17th rank. But this doesn't include Fast Growth in students spending on Education in Foreign countries.
At an event some years ago I pointed out that for every 'One Foreign Tourist arriving India has 10 Domestic Tourists' and there isInadequate Infrastructure to deal with it. On weekends Tourist Spots are overcrowded – Hill Stations like Shimla or Mussoorie are flooded with tourists, vehicles can't move on streets and Trains are fully booked in advance.
Trains in India are not operated to serve tourists – there is no Connectivity between Airports and Railway Stations which are at a distance – a tourist arriving at 10PM in Delhi will get Shatabdi Express to Amritsar or Lucknow at 7:20 AM or 6:30AM unlike in popular tourist city like London which has mostly day arrivals and 30m to hourly train services to all parts of UK and Europe and no train or bus reservation issue and transport is cheaper at off peak hours. Bus services are available but there are security issues.
Tourists are taken to a basic room in Paharhanj and charged more than Star rated hotels for the night before they are on way to their destination.
Most of the Tourist Spots are Barricaded and long distance away from the Highways – Qutab Minar or Red For or Bahai Temple in Delhi – most tourists spots in Rome are along streets and are well maintained and tourists can see Beautiful Historical buildings closely riding a public vehicle – all free. There is no CITY ARCHITECHTURE – every city street generally looks alike – newly built Commercial Establishments with Advertisings.
Entry to most Tourist Spots like Hauz  Khas village or Khawaja Dargah is through narrow crowded lanes and markets in Delhi.
Cleanliness is mostly absent – there are Roadside Overflowing Garbage Dumps, Slums next Five Star Hotels. Polluting roads, Frequent holidays and Offices are closed – no Police Presence on Streets – which is UNHELPFUL acts only when there is rape or murder.
India has huge Opportunities if Infrastructure is Improved – Recreational, Medical, Religious, Elderly Care are least developed in India.
http://www.intracen.org/uploadedFiles/intracenorg/Content/Publications/Tourism_and_Trade__low%20res_2014-2015-335.pdf – https://www.e-unwto.org/doi/pdf/10.18111/9789284419876
International tourism accounts for 30% of global trade in services. In 2014, there were 1.1 billion international tourist arrivals up from 25 million in 1950, generating US$ 1.5 trillion in exports (international tourism receipts and passenger transport). For around one-third of developing countries, tourism is their principal export. The sector, which is estimated to represent 10% of global GDP and one out of every eleven jobs worldwide, is expected to continue expanding significantly to reach 1.8 billion international tourists in 2030.
Ravinder Singh, Inventor & Consultant, INNOVATIVE TECHNOLOGIES AND PROJECTS
Y-77, Hauz Khas, ND -110016, India. Ph: 091- 8826415770, 9871056471, 9650421857