Defence Minister @nsitharaman calls upon French Defence industry to expand their manufacturing in India under to #MakeinIndia initiative.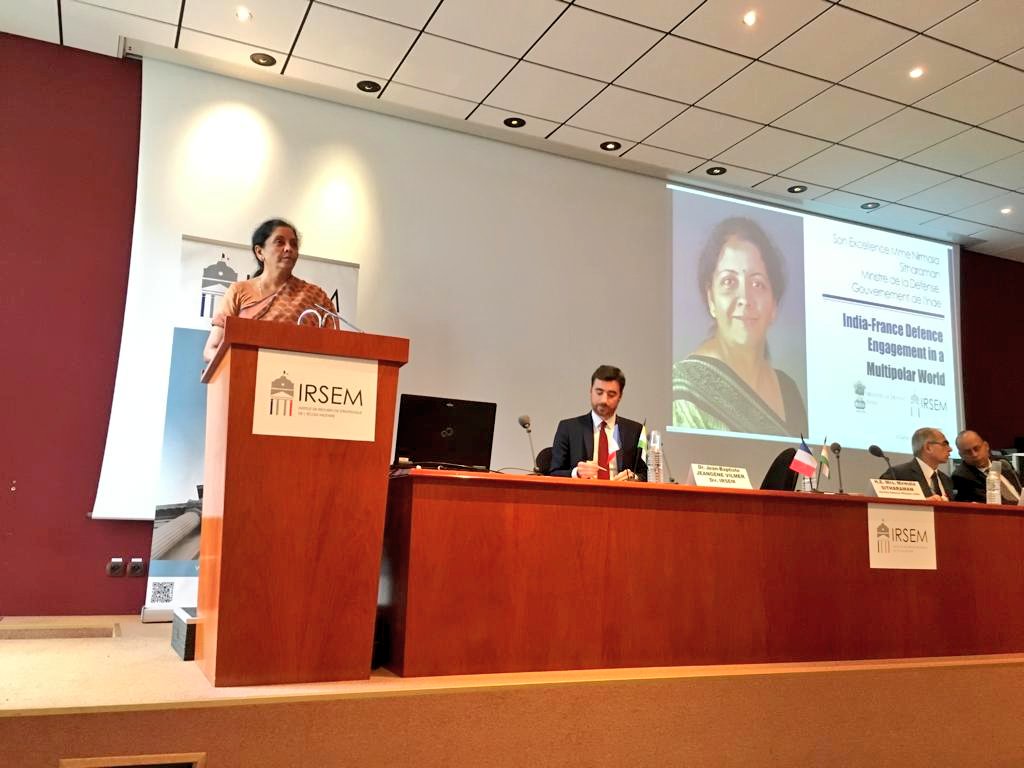 Defence Minister Nirmala Sitharaman held wide-ranging talks with her French counterpart Florence Parly in Paris yesterday.
The talks were held under the framework of the annual Indo-French defence ministerial dialogue.
An official statement said, the two leaders comprehensively reviewed the entire gamut of the bilateral defence cooperation, which is a key pillar of the India-France strategic partnership.
In her interaction with the top leaders of the French defence industry, Sitharaman urged them to undertake and expand their manufacturing in India under the Make in India initiative.
Mrs. Sitharaman visited a production facility of French aerospace Dassault Aviation near Paris, where the Rafale jets are being manufactured.
Official sources said during her visit to the plant in Argenteuil yesterday, Mrs. Sitharaman spoke to officials of the Dassault Aviation, the makers of Rafale, and took stock of progress in production of the fighter jets whose delivery to India will begin in September next year