Sagar media inc:
#Me
too is playing it'sresponse There are Reports of Minister  Mr  MJ Akbar has resigned from his post as junior MoS in the External affairs ministry and thus giving credibility to Modi government in centre.
#MeToo
: MoS MEA MJ Akbar brands all sexual harassment allegations against him as 'false and fabricated', claims vendetta, cites 2019 elections and threatens legal action.
Minister MJ Akbar  said to ANI,
If I didn't do anything, where&what is the story? There's no story. But a sea of innuendo, speculation&abusive diatribe has been built around something that never happened. Some are total,unsubstantiated hearsay; others confirm, on the record, that I didn't do anything:
#MJAkbar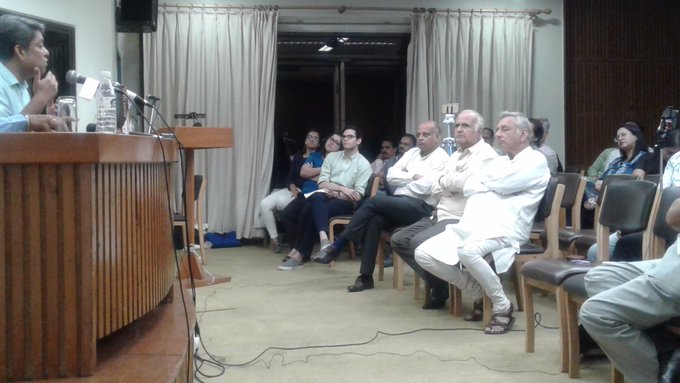 MJ Akbar has been accused of sexual harassment by several senior women journalists. #MeToo
He is alleged to have called many aspiring lady jounalist to haveput in uncomfortable and  harassed during interview,work being guest on cup of coffees to the interns seven such incident in limelight in public domain.
Finally his resignation is accepted is still awaited but public pressure may find okay.
Union Minister of State for External Affairs M J Akbar, who is facing allegations of sexual harassment by several women journalists from the time he was an editor, has resigned, the News18 television channel reported quoting government sources.
The channel reports that Akbar, who returned to New Delhi from abroad, sent his resignation to Principal Secretary Nripendra Mishra and sought time to meet External Affairs Minister Sushma Swaraj.