Election Commission of Bhutan (ECB) deserves praise for allowing candidates to talk to the electorate about their party manifesto and pledges in local dialect for at least 20 minutes after the common forum.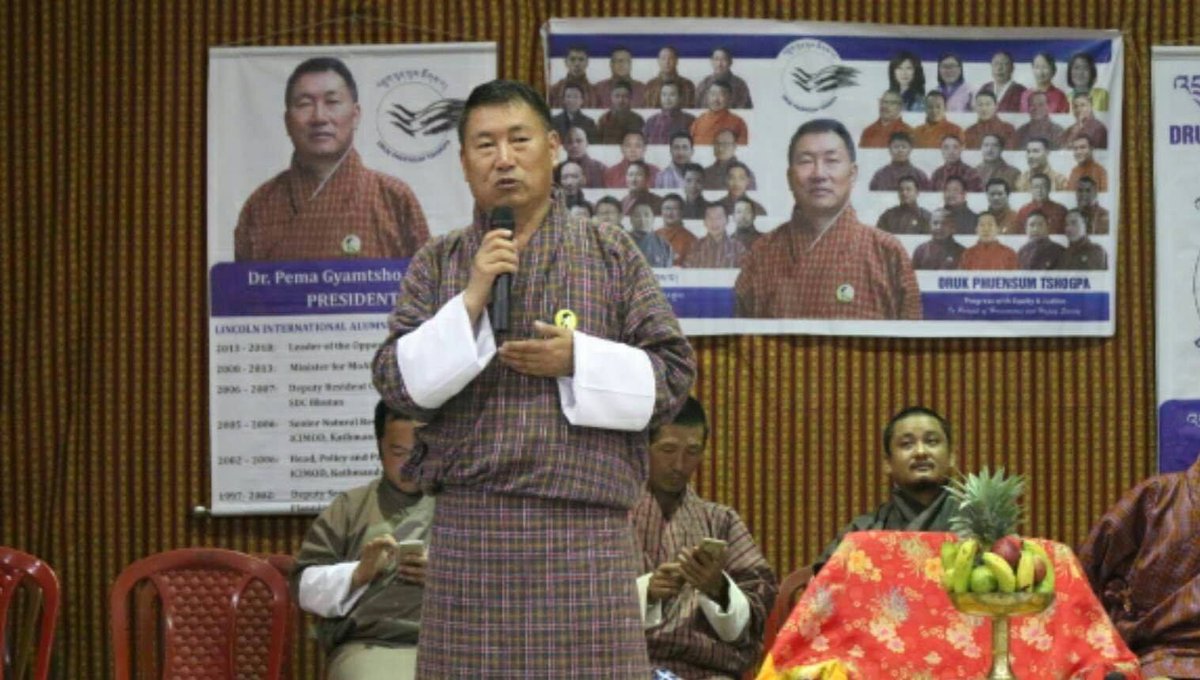 Druk Phuensum Tshogpa (DPT) is now confident that they can win the general round of the third parliamentary election on October 18.
After completing tour in the central and southern parts of the country, DPT president Pema Gyamtsho said the party is expected to form the government.
"The party, with capable and experienced candidates, is there to serve the nation if people elect us," he added.
Meanwhile, DPT won from almost all of the constituencies in the east. The party received a total of 90,020 votes in the primary round and came second after Druk Nyyamrup Tshogpa, which secured a total of 92,722 votes.
DPT in the primary election has won in seven Dzongkhags in eastern and central Bhutan. Altogether, DPT won from 22 constituencies in the primary round this year. Th