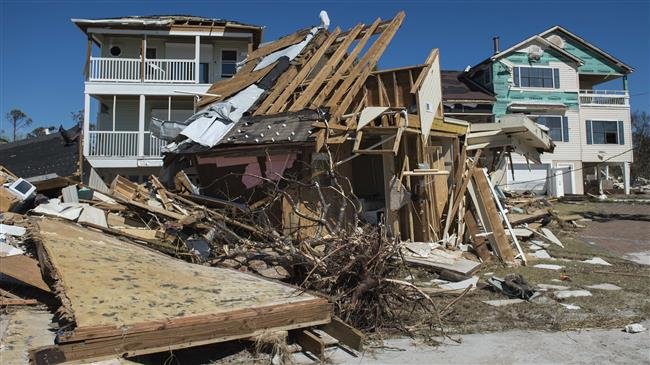 The death toll from Hurricane Michael has risen to at least 17. Eight deaths   have been reported in Florida, five in Virginia, one in Georgia and three in North Carolina. Rescuers are picking their way through devastated areas of north-west Florida amid fears that the death toll from Hurricane   will rise.
Rescue teams, reach snail pace due to  power and phone outages, used cadaver dogs, drones and heavy equipment to search for hundreds of people unaccounted for in devastated communities across the Florida Panhandle.
Florida Governor Rick Scott said of the town where Michael made landfall as a Category 4 storm on Wednesday "Mexico Beach is devastated,". Dozens of structures in Mexico Beach  were lifted off their foundations by storm surge and 250 kilo meter per hour winds.
About 5,000 US servicemen have been  deployed to help with relief and recovery efforts, using 100 helicopters and 1,800 high-water vehicles.