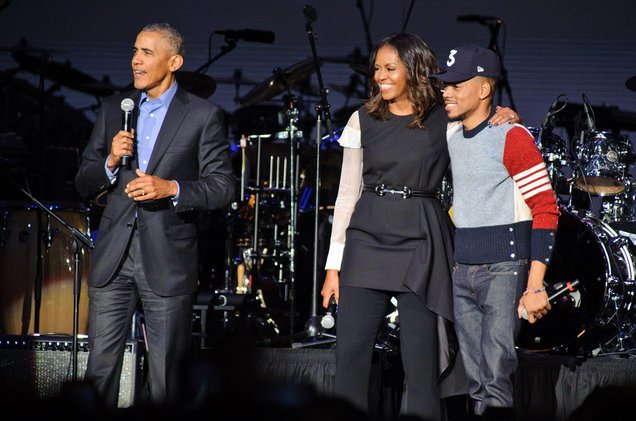 Hi there,
We've spent the last year working with an inspiring group of changemakers in cities throughout the country and around the world. Now we'll be inviting them to our backyard.
We're thrilled to announce that we will be hosting our second Summit on November 18 and 19 in Chicago and once again, we're livestreaming it on Obama.org.
Sign up here to get a reminder before the Summit goes live on Obama.org.
This year's Summit theme is Common Hope. Uncommon Stories.We chose that theme based on an idea that has guided President Obama throughout his life: Though we may come from different backgrounds and hold different beliefs, we are all bound by a shared desire to build a better future for our communities.
We'll be inviting the Foundation's inaugural program participants—from Obama Foundation Fellows and Scholars to Africa Leaders to Community Leadership Corps members to representatives of the Global Girls Alliance and My Brother's Keeper Alliance—to help advance an ongoing conversation on what community leadership in action means today.
We'll also engage participants in discussions about the development of the Obama Presidential Center and Museum, a place we hope inspires visitors in Chicago and around the world to realize their potential is limitless.
Be sure to tune in to the Summit on November 18 and 19 on Obama.org. You can sign up for a reminder before the livestream begins here.
Trust us, you won't want to miss the view from this Summit.
– The Obama Foundation