PM @Theresa_May at the ASEM summit in Brussels, where she set out her ambition for even deeper partnerships in Asia as we leave the EU. She held meetings with Singapore's PM @leehsienloong, South Korea's President Moon @TheBlueHouseENG and China's Premier Li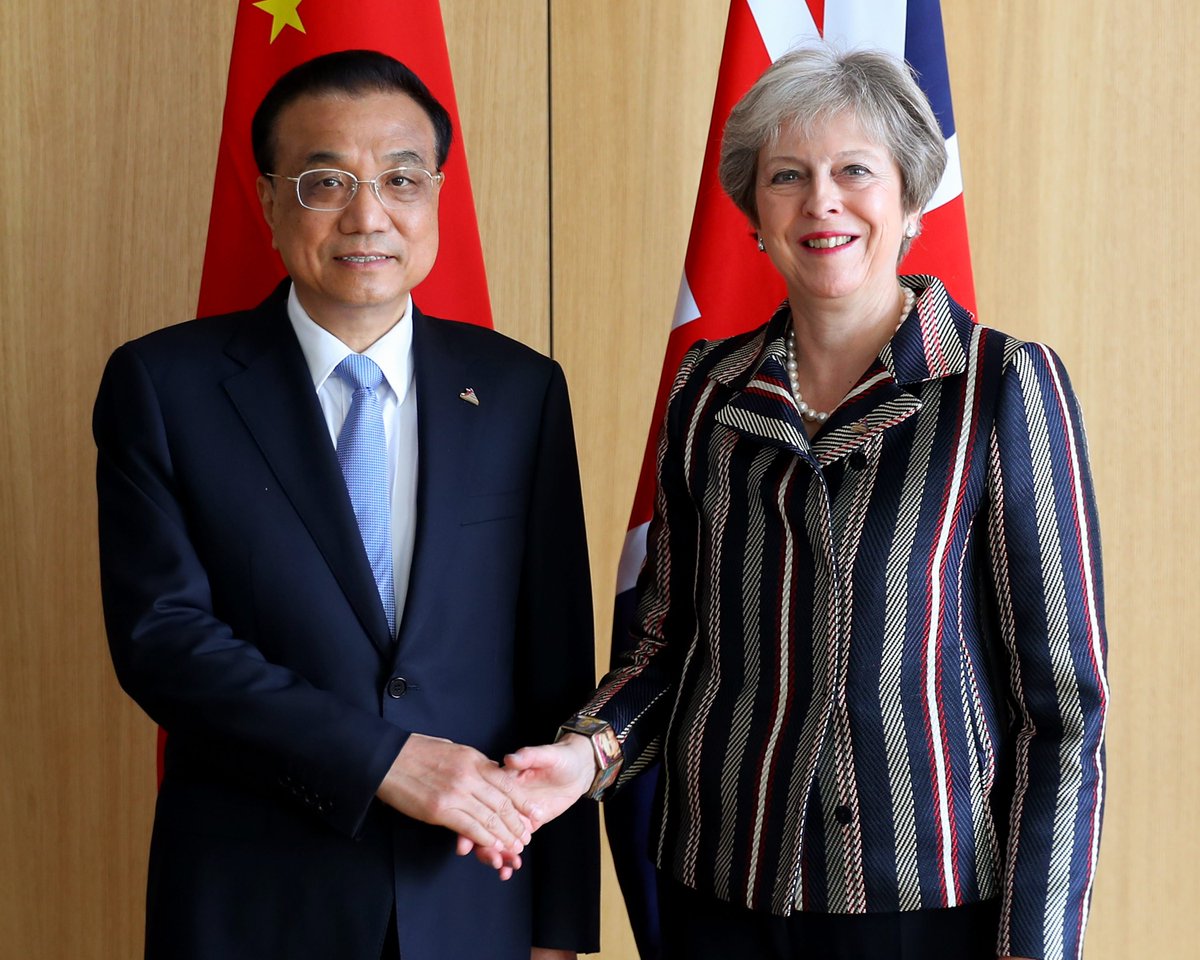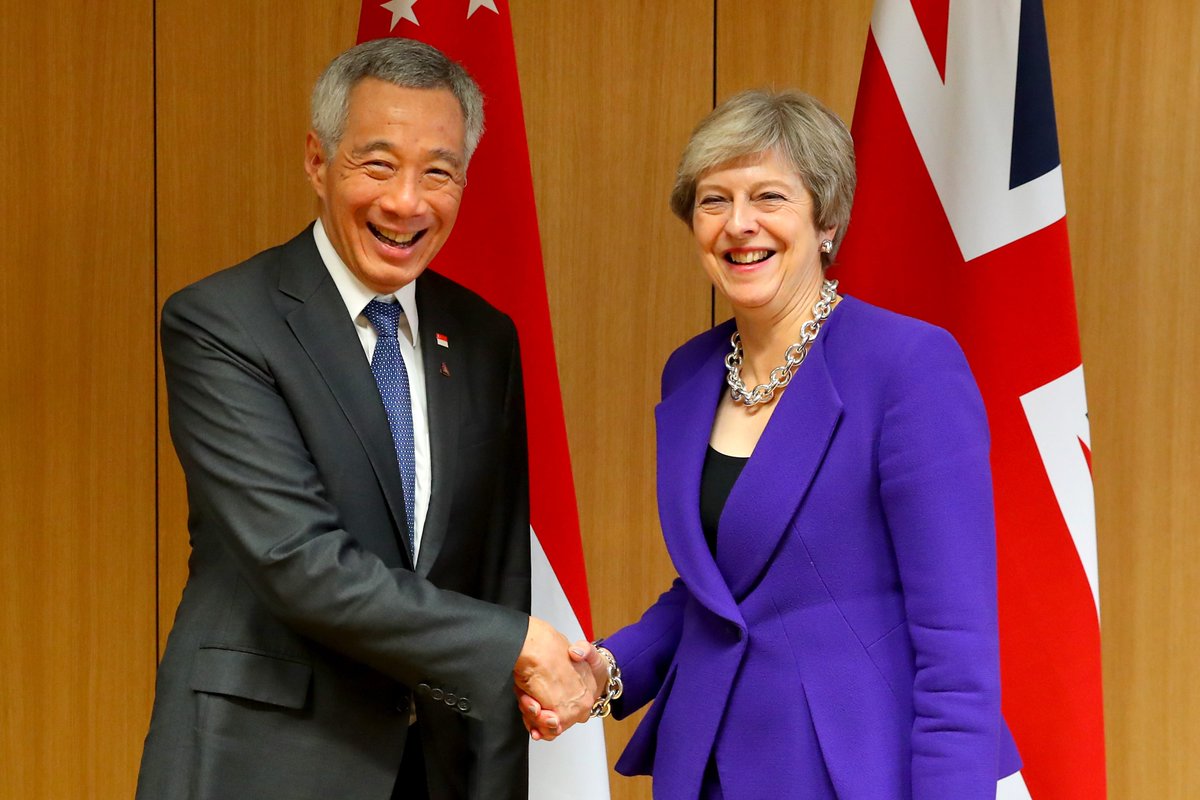 Vice President M. Venkaiah Naidu today urged international community to work towards early adoption of the United Nations Comprehensive Convention on International Terrorism.
It will deny terrorists and their supporters' access to arms, funds and safe havens. Speaking at the 1st Plenary Session of the 12th Asia Europe Meeting (ASEM) Summit in Brussels, Mr Naidu called for global response to the global challenges of terrorism, economic offences and climate change.
The Vice President said India considers economic offences, tax crimes and criminal misappropriation of public assets as a significant threat to the integrity of financial systems. He called for strengthening international cooperation within G-20 and other fora to deny shelter to economic offenders.
Describing connectivity as a pathway to shared prosperity, Mr Naidu said connectivity initiatives must meet universally recognized international norms such as respect for sovereignty and territorial integrity.
AIR correspondent reports, M. Venkaiah Naidu emphasized that the significant threats to world peace and security besides dangers to financial integrity and environmental protection needed concerted action with the active participation of member countries.
He said that contemporary formidable global challenges need clear vision, innovative direction and sincere commitment to action.
Meanwhile, Vice President held bilateral meeting with the Prime Minister of Spain Pedro Sanchez at Europa Building in Brussels.
Both leaders discussed matters of mutual interest and reiterated their resolve to strengthen bilateral relations through understanding and sustained cooperation.
Asia-Europe Meeting ended in the Belgian city of Brussels on Friday with a statement from the chairman. The meeting comes amid trade tensions between the United States and China.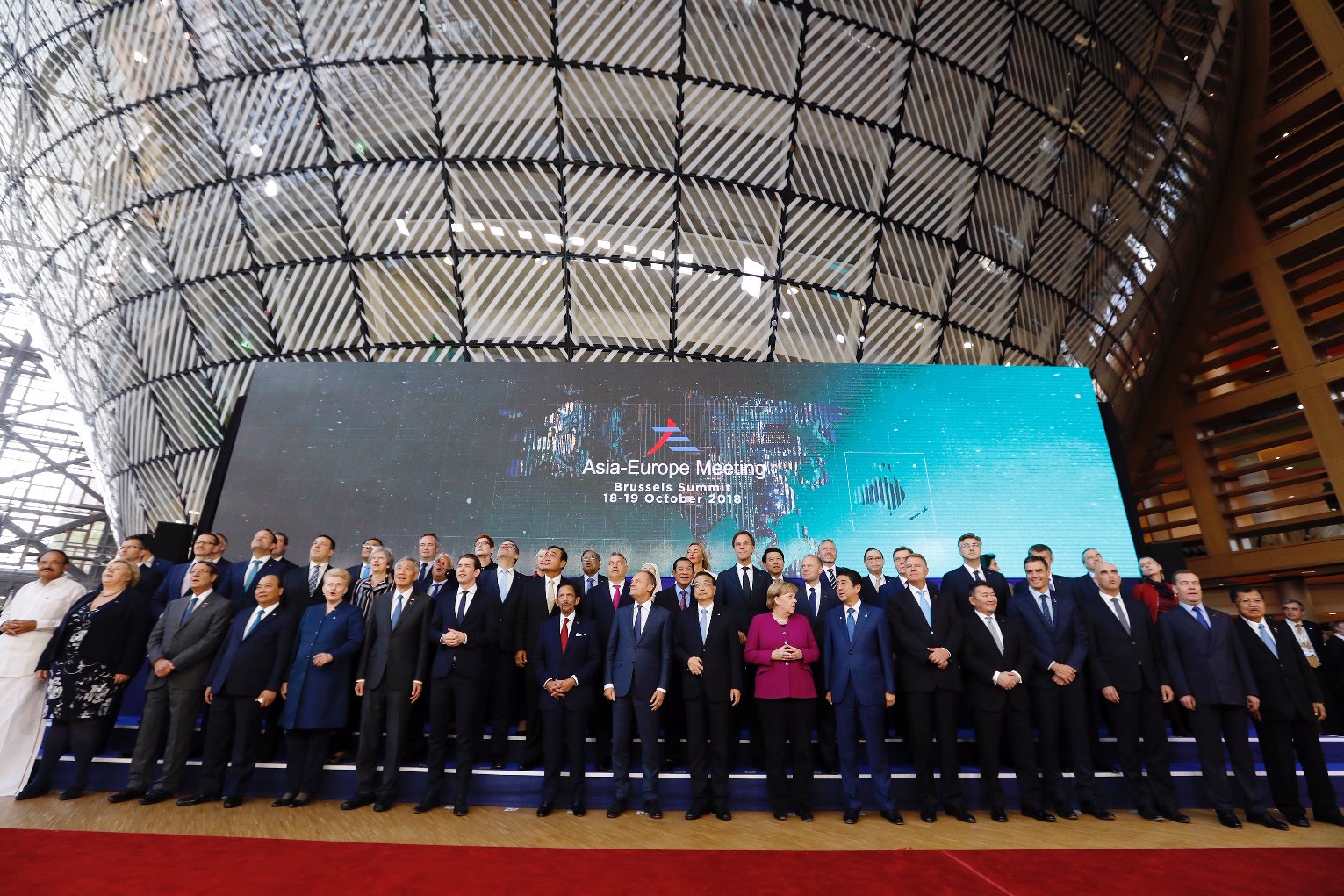 Vice-President Federica Mogherini at the press conference following the Europe-Asia Meeting (ASEM) Summit said European and Asian delegations are 53, which gives you the magnitude of these two days, with over 40 delegations represented at the level of Head of State or Government, and the others at ministerial level.The Chancellor [of Austria, Sebastian Kurz] already mentioned three key areas for intense cooperation: on climate change action; on free and fair trade; and on digital.
ASEM Summit – the Summit between Asia and Europe – at the highest political level in recent years. This tells you the importance we attach to this partnership. Definitely, out of these two days of work, we come with a reinforced global partnership between Europe and Asia.
ASEM  press statement  said, "Europe and Asia together represent 55% of global trade, 60% of global population, 65% of global economy, 75% of global tourism"
The statement said ASEM leaders are committed to fight all forms of protectionism, including unilateral protectionist measures and unfair trade practices.
It also said the leaders reaffirmed support for preserving the rules-based multilateral trading system.
They reiterated the need to further reform the World Trade Organization and to improve its dispute settlement mechanism.
The leaders also called on North Korea to completely, verifiably and irreversibly dismantle its nuclear weapons and other weapons of mass destruction, ballistic missiles and related programs and facilities.
The statement clearly mentioned the need to fully implement sanctions based on the UN Security Council resolutions, and called for the improvement of the human rights situation in the North, including the abductions issue.
The leaders also reaffirmed their commitment to ensure maritime security and safety as China increases its activity in the South China Sea.
They stressed the critical importance of peaceful settlement of disputes in accordance with international law, and of refraining from the threat or use of force and unilateral actions that are against international law.