Rough estimates 700,000 people marched in London to Protest Brexit and demand second vote."People's Vote March," which saw 150 buses of marchers pour into the British capital from all across the country.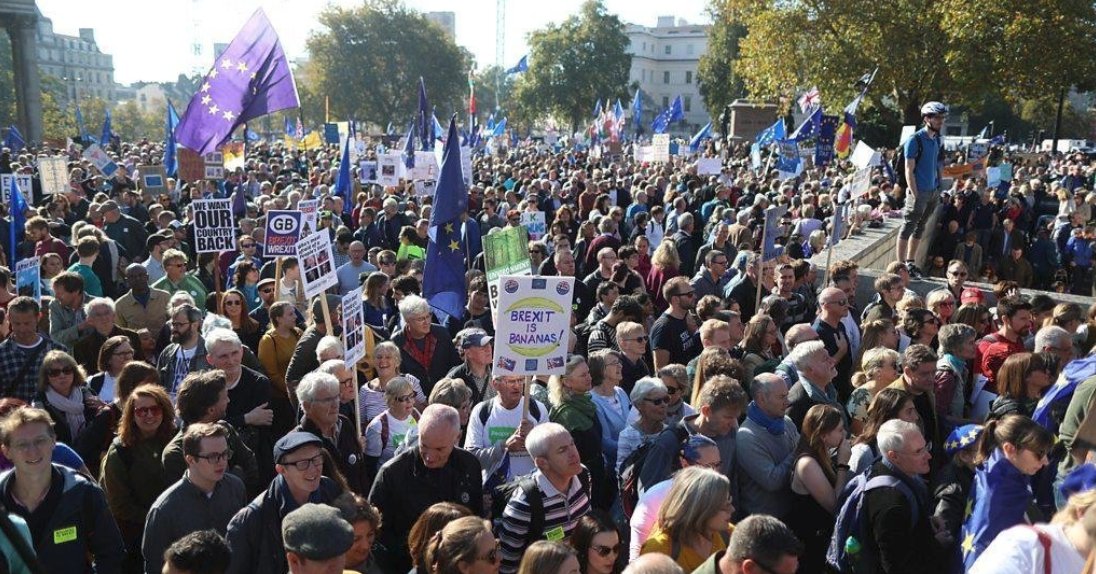 Most of Young people lead the protest and they  voted overwhelmingly to remain in the EU and they are angry that Brexit will deprive them of opportunities to enjoy the European citizenship.
Britain, protesters seeking a referendum on the final Brexit deal attended a rally which organisers say was the biggest demonstration of its kind. Young voters led the People's Vote march to London's Parliament Square, which supporters say attracted nearly seven lakh protesters.
It also had support from a number of MPs who want a fresh vote. This is something which has already been ruled out by Prime Minister Theresa May.The Metropolitan Police said it was not able to estimate the size of the crowd.
Mayor of London Sadiq Khan, who started the march, was among those who addressed Parliament Square, along with representatives from the main political parties. Celebrity speakers included Steve Coogan, Delia Smith and Deborah Meaden.