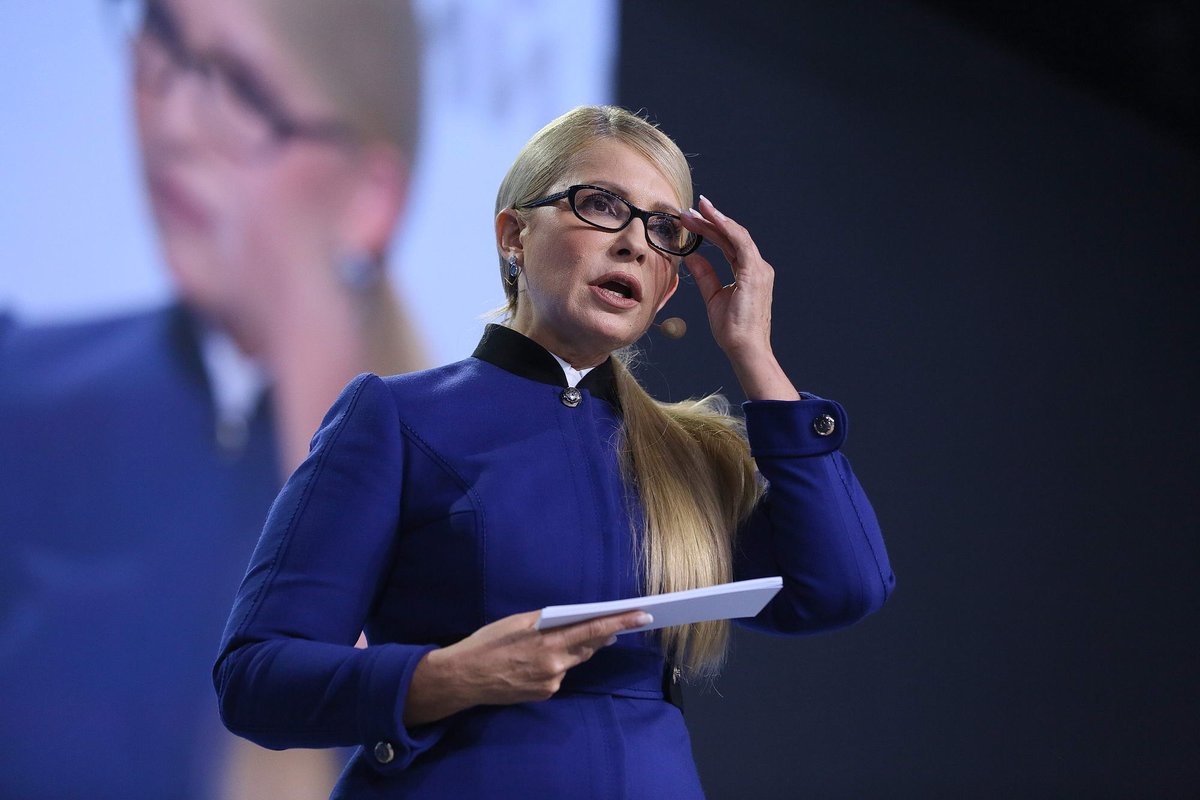 Former Prime Minister lawmaker Yulia Tymoshenko lashed out at President Petro Poroshenko  for the government 's decision to raise gas prices for the population by 23.5 percent starting in November.Earlier she has promised to put the nation on to innovation and slams for fake patriotism President Petro.
This decision was taken under pressure from the International Monetary Fund as a key demand to get the next tranche of the IMF's bailout loan and was announced by Prime Minister Volodymyr Groysman, Tymoshenko pinned the full blame on Poroshenko, her key competitor in the presidential elections scheduled for March 2019.
"It means that the gas tariffs for the new heating season will be 23.5 percent higher. And tariffs for the heating will be 23.5 percent higher. It is a real shock for most people in the country," she said in a video statement posted on her Facebook page on Oct.20.
"We cannot allow Poroshenko to behave with Ukrainians in such a cruel way." A leader of an opposition faction, Tymoshenko, who now has the highest presidential rating of about 20 percent, has long been criticizing the government for its promise to raise utility tariffs, using populist statements about "genocide" and "impoverishment."
The increase of tariffs ahead of the heating season gives Tymoshenko an additional argument for her campaign in Ukraine, which is the poorest country in Europe and where the average salary is less than $400.
Tymoshenko also called on Andriy Parubiy, the speaker of parliament, to organize an urgent session of parliament to debate the issue of the gas tariffs. She called on local deputies to call urgent sessions and ask Poroshenko to cancel the raising of the gas prices. Tymoshenko also promised that if she comes to power the gas and heating tariffs would be cut to at least half their present level.
In 2019-2010, Ukraine faces major public debt repayments to cover its fiscal deficit, which is 2.5 percent of GDP, according to the prognosis of the World Bank. Without the IMF loans, the country risks default.