Cameroon's President Paul Biya has won a landslide election victory, enabling him to extend his 36-year rule. Biya reelection may intensify conflicts between his mainly French-speaking government and English-speaking separatists.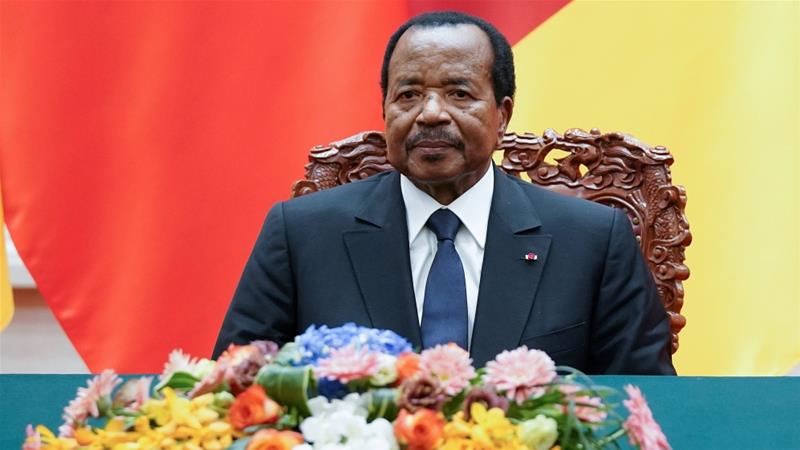 Officials announced on Monday that Biya received more than 70 percent of votes in the presidential election held in early October and shall govern seventh term in office. One of Africa's longest serving rulers, Biya has been in power in since 1982. His victory will extend his rule over the central African country by seven years.
The former German colony was split and ruled by Britain and France after World War One. The majority of people – 80 percent – live in French-speaking eastern areas.
His Residential election from any standard 7 October election was a farce with maneuvering fraud  and slap on democracy.
At 85, Biya has held office for 36 years and is Africa's oldest leader. He's set to begin his seventh term amid allegations of fraud and ongoing violence in the country's English-speaking regions. Whereas English-speaking people, who make up the rest of the population and are concentrated in the west, are increasingly dissatisfied with Biya's government, amid claims they are marginalized.
Armed hardliners are seeking independence. Fighting between separatists and security forces has caused the deaths of many civilians and displaced hundreds of thousands of people. Separatists   called for a boycott of the election, with many English-speaking residents prevented from voting by armed hardliners.
The election result is feared to further raise tensions between separatists and security forces, possibly leading to civil war.