Mexico's president says some of the thousands of migrants trekking to the United States are in his country illegally, and hinted that they may be deported.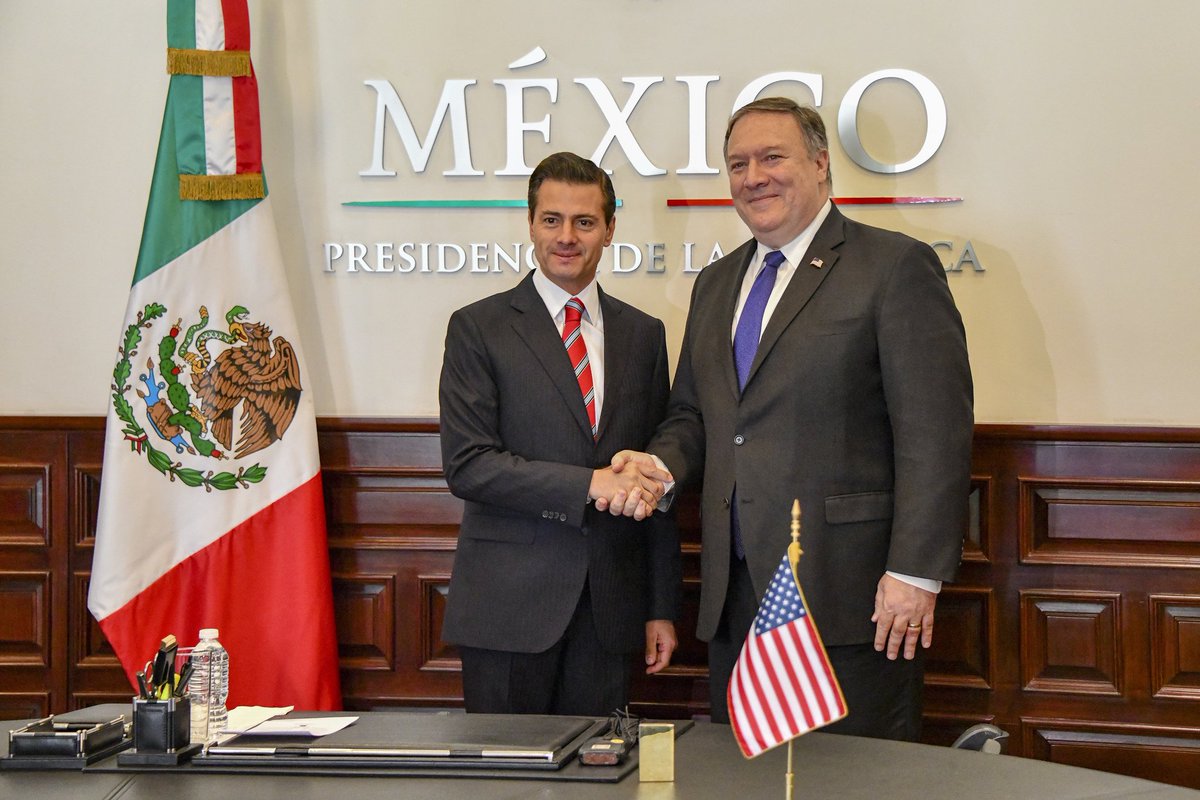 Cooperation to stem illegal immigration into the U.S. topped the agenda of my meeting with President @EPN & FM @LVidegaray of #Mexico. We discussed a wide range of issues and appreciate Mexico's leadership to help #Venezuela through the #LimaGroup.
Enrique Pena Nieto said on Monday that those in the migrant caravan who don't follow the rules are unlikely to reach the US or stay in Mexico.
Mexico is asking the migrants to apply for refugee status. Mexican media say more than 1,000 have applied.
The caravan began with around 160 Hondurans leaving their country to enter the US. It's now in southern Mexico and moving toward the US border.
A UN agency estimates the number of migrants at over 7,200.
US President Donald Trump is maintaining a hardline stance against the caravan ahead of US midterm elections next month, amid anti-migrant sentiment among some of his supporters. NHK