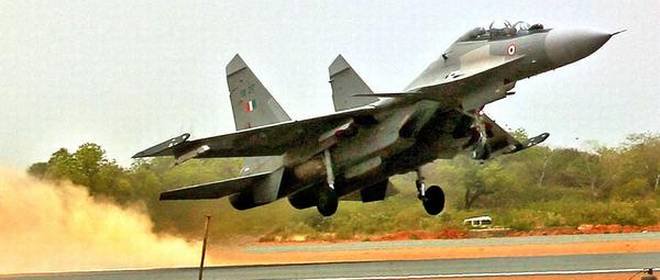 October23, 2018 (C) Ravinder Singh progressindia2015@gmail.com
Watching story on Quality Issues at HAL reminded me of how back in 1978, I had written to Morarji Desai assisted then by current PresidentKovind that 'NRDC & CSIR are Most Corrupt Organizations' nothing has improved in 40 years – India doesn't have 'Robust R&D Policy, No IPR Protection & Fast Patents, No IPR Enforcement, No Quality Control Standards' – All must for Progress.
An IAS Officer in 1980 imported 25 inch BW German TV which cost about Rs.20,000 but didn't bribe Customs who dropped it, when Unboxed found its Picture Tube was broken – process to import picture tube cost about Rs.9000 – I purchased 21 in BW Indian Made TV which costRs.2,600 only in 1976.
In 2000, an Exhaust Pipe of SANTRO Car cost Rs.4,500 at Company Show Room – in Kashmere Gate market was available for Rs.800 but itsVariable Cost of Production to a MSME factory could be Rs.200 only.
In 2011 at an event on IPR I told Reliance India Ltd R&D head that 'RIL has over Rs.100,000 Cr Cash – You Can Promote 100,000 Technologies for the World Market and RIL Could be World's first $1000b Company', I didn't get any response but later found in RIL Annual Reports Mukesh Ambani hired 'Mashelkar' a Disaster for 40 Years at CSIR for Internal & External R&D and promote startups – nothing significant achieved though both programs attracted over 25,000 Ideas & applications each,written to D. Ambani in 1985 also.
RIL dividend to shareholders for FY2018 is just Rs.3,255 Cr or $450m in 50th Year for over Rs.3,00,000 Cr Borrowings that too in MONOPOLY sectors.
When Moraji Desai then PM assisted by President Kovind visited CPWD site at Pushp Vihar then MB Road Project in 1978– they were shown around World's Worst Quality & Standard Water Supply installation by Engineer-In-Chief and other CEs of CPWD.
Age 19 I topped written tests and interviews for Four FICCI Presidents led companies and more and wanted R&D jobs – but none had R&D Center even if they employed thousands but R&D Center with a budget of 1% of their Turnover could make then World's best.
I reluctantly accepted to work at Bharat Steel Tube led by Raunaq Singhreplaced its Senior Inspector and was responsible for QC of all stores procured. I knew Price, Quality, Standards and Their Use in then one of the largest factory in North India.
CSIR was promoting Nephew of President Zail Singh in Solar Water Project of 700m2 at Ashok Hotel in 1983 and CSIR was to provide 50%Subsidy was also assisted by Rajiv Gandhi – CSIR was also 'Designing The Project With 24 Month Commissioning Program.'
Due to design faults it was not functional in 4-5 years – I Offered to EXECUTE The work in One Month and make it operational. CSIR couldn't develop a Solar Water Heater in 35 yrs.
Latest – I Offered to Execute Rs.2,50,000 Cr Projects in Punjab for Rs.50,000 Cr Innovative Projects in 4-5 years but there is no response in two months.
INVENTING INDIA THINK TANK – INNOVATIVE TECHNOLOGIES & PROJECTS
Innovative Energy, Power, Transport, Water, Smart Cities, Manufacturing, IT, Agro Projects & Technologies 
Y-77, Hauz Khas, New, Delhi-110016, India. Ph; 8826415770, 9871056471, 9871711430