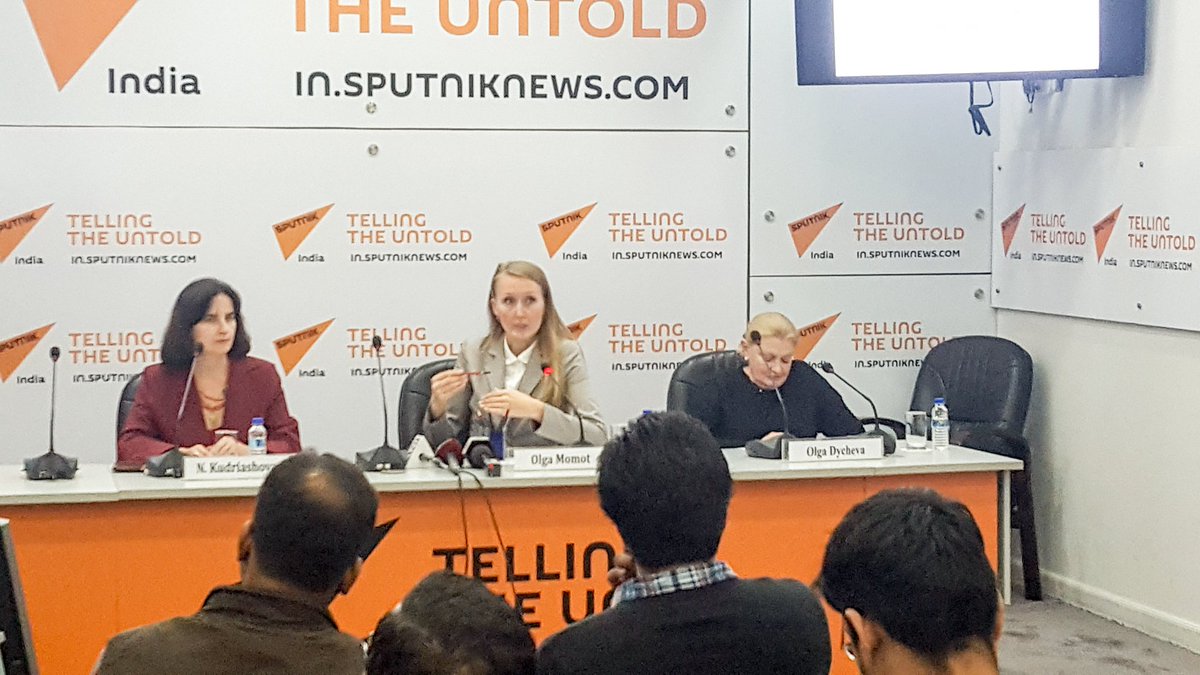 The confluence of science and art – Top Russian pilot-cosmonaut and renowned dance troupe in India
From 24 to 27 October 2018, Rosatom Festival of Science and Culture will be held in Mumbai and New Delhi. The program of the event includes scientific and educational activities focused on nuclear science and technologies. The festival is jointly organized by Russia`s Rosatom State Atomic Energy Corporation and the Nehru Science Centre (Mumbai) with the support of the Embassy of the Russian Federation to the Republic of India.
Mikhail Kornienko, Russian pilot-cosmonaut, Olga Momot, Associate Professor at National Research Nuclear University "MEPhI", and Elena Sarapultseva, Professor of Biotechnology at National Research Nuclear University "MEPhI" will deliver lectures in IIT Bombay as well as Nehru Science Centre and other educational institutions.
Kornienko was on a year-long mission aboard the International Space Station from March 2015 to March 2016. He is one of the 13 astronauts and cosmonauts representing seven different nations who lived aboard the space station for a year. In Mumbai he will share his vision about the possibility of developing a nuclear-powered spacecraft for deep space travel. The audience will be invited to join him in special exercises for the cosmonauts, which prevent bone and muscle loss in space.
Olga Momot and Elena Sarapultseva will deliver lectures on electricity generation from nuclear power plants as well as non-power application of nuclear technologies in medicine, agriculture and daily life.
"Rosatom Festival of Science and Culture is a series of educational and scientific activities. It gives participants an opportunity to experience Russian culture and get information about the latest developments in nuclear science and technology. The program of each festival is unique and includes interactive talks, readings, workshops, contests, cultural activities and much more. We hope that the festival will inspire Indian students to consider nuclear engineering as the career path," said Andrey Shevlyakov, CEO of Rosatom South Asia.
Andrei Lebedev, Vice President in India of ASE Group of Companies, Rosatom's engineering division, said, "The Kudankulam Nuclear Power Plant is a symbol of Indo-Russian relations. The aim of the festival is to strengthen the friendly relationships between Indian and Russian youth, encourage their creativity, and provide a platform to get the knowledge about a variety of cultures."
For the first time, the educational activities will be accompanied by the cultural program. World famous dance ensemble "Kalinka" will perform in Russian Centres For Science And Culture in Mumbai and Delhi. "Kalinka" was founded in 1968 and took part in the opening ceremony of Sochi Olympic Games in 2014.
This is the third edition of Rosatom Festival of Science. In 2016 and 2017 the event was held in Chennai and Delhi respectively.