Jeev Milkha Singh Invitational presented by TAKE Solutions to boast one of the strongest fields ever in Chandigarh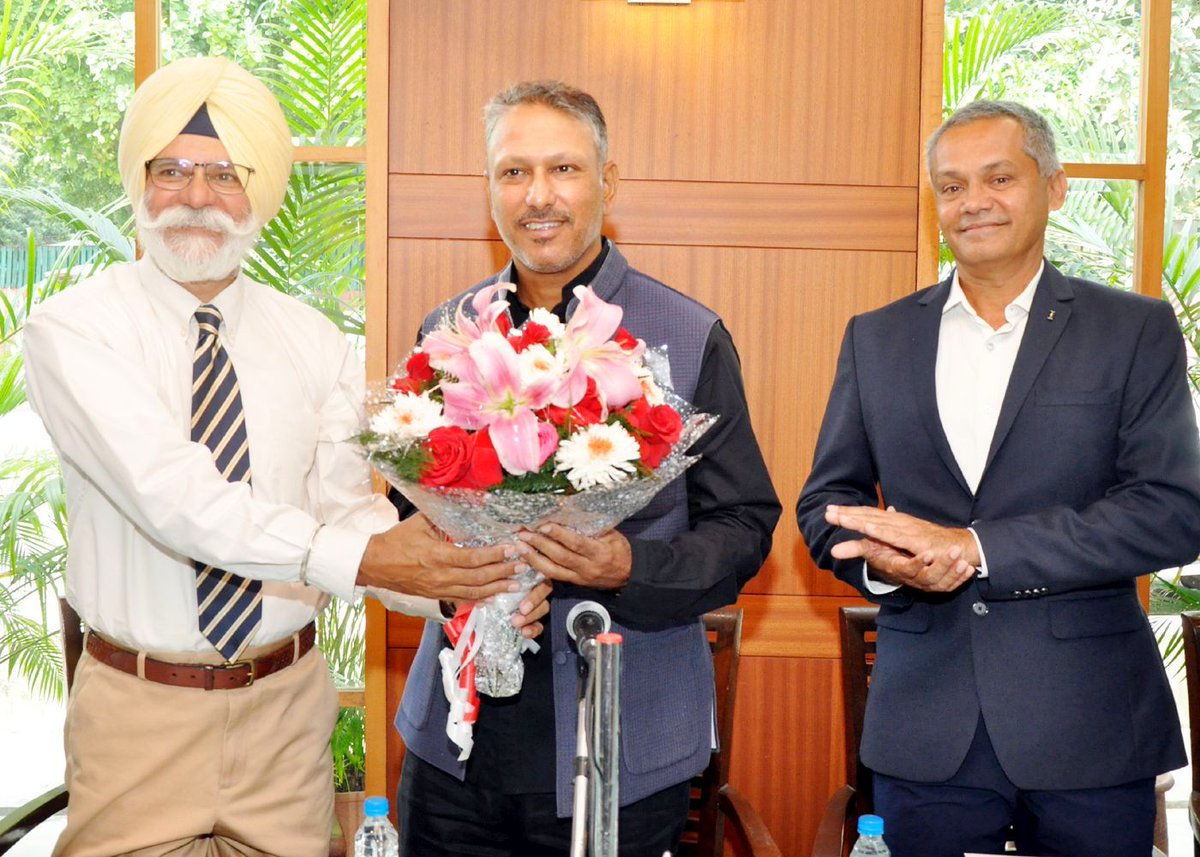 Tournament to feature India's leading stars Jeev Milkha Singh, Shiv Kapur, SSP Chawrasia, Jyoti Randhawa, Khalin Joshi, Ajeetesh Sandhu, Viraj Madappa 
Prize Purse of Rs. 1.5 crore, the highest-ever for an event in Chandigarh  
Chandigarh, October 30, 2018: The Professional Golf Tour of India (PGTI) and TAKE Solutions have jointly launched the Jeev Milkha Singh Invitational presented by TAKE Solutions. The tournament will be staged at the esteemed Chandigarh Golf Club from November 1 – 4, 2018. The main event will be preceded by the Pro-Am on October 31.
The tournament, in its third edition, has been renamed from 'TAKE Open Golf Championship' to 'Jeev Milkha Singh Invitational presented by TAKE Solutions' as a gesture to honour Indian golfing legend Jeev Milkha Singh.
The event which will be staged at Jeev's home course, the Chandigarh Golf Club, will offer a whopping Rs. 1.5 crore in prize money, the highest-ever for an event in Chandigarh.
The tournament is set to feature one of the strongest fields ever in Chandigarh. The week will see India's leading golfing stars in action including the likes of Jeev Milkha Singh, Shiv Kapur, SSP Chawrasia, Jyoti Randhawa, Khalin Joshi, Ajeetesh Sandhu and Viraj Madappa, to name a few.
Shiv Kapur will be playing a professional event at the Chandigarh Golf Club for the first time while SSP Chawrasia returns to the venue after a gap of seven years. Khalin Joshi is India's newest international winner as he bagged the Asian Tour's Panasonic Open India in Delhi last week. Joshi is also the current PGTI Order of Merit leader.
The foreign challenge will be led by the likes of Bangladesh's Md Siddikur Rahman and Sri Lankans Mithun Perera, N Thangaraja and Anura Rohana.
The other prominent names from Chandigarh besides Jeev Milkha Singh and Ajeetesh Sandhu are those of Karandeep Kochhar, Harendra Gupta, Harmeet Kahlon, Amandeep Johl, Gurbaaz Mann, Abhijit Singh Chadha, Sujjan Singh, Feroz Singh Garewal, Ranjit Singh and Amritinder Singh.
Three promising youngsters – Aadil Bedi, Yuvraj Singh Sandhu and Kshitij Naveed Kaul – will be playing their first full field PGTI event this week. Seventeen-year-old Aadil Bedi and 21-year-old Yuvraj Singh Sandhu also hail from Chandigarh. Kshitij Naveed Kaul, another 17-year-old, had an impressive tied sixth finish on his professional debut at the Panasonic Open India last week.
This is the first time that a PGTI event has been named after an iconic Indian professional golfer. Jeev Milkha Singh conquered uncharted territory over two decades back when he became one of the first Indian golfers to taste success at the international level. Since then he has added many more firsts and Indian records to his name.
Jeev has the rare distinction of being the only Indian to have won the Asian Tour Order of Merit twice (in 2006 & 2008). He has won multiple titles on the European Tour, Japan Golf Tour and Asian Tour and has 14 Major appearances to his name. Jeev has also achieved a career-high world ranking of 28, an Indian record.
A thrilled Jeev Milkha Singh, said, "When Mr. Srinivasan informed me about this event, there were three things that I was excited about. Firstly, that the tournament is to be played in my home town Chandigarh, the city where I grew up. Secondly, it will be played at my home course Chandigarh Golf Club, the place where I learnt my golf. Lastly, it is one of the biggest tournaments on the PGTI in terms of prize money.
"I have played tournaments in the United States which have been named after legends such as Arnold Palmer and Jack Nicklaus. I feel it is the ultimate honour for a sportsperson to have a tournament in his name. I would therefore like to thank Mr. Srinivasan for extending this honour to me. I'm truly humbled.
"Hopefully, as a host I can get a good field at the event and give the players a good time and make sure everybody is looked after and the players enjoy the course and the city. I'm also looking forward to bringing out my best on the golf course and having a good outing in front of my home crowd.
"We need more people like Mr. Srinivasan in our country. He has made an immense contribution to Indian professional golf through his sponsorship of an Asian Tour event in India, PGTI events and sponsorship of Indian professionals who have gone on to win accolades at the international level. As a senior player, I would like to thank him on behalf of all the Indian players for helping create so many opportunities for us."
 Mr. Srinivasan H R, Vice Chairman and Managing Director, TAKE Solutions, said, "TAKE Solutions is delighted to join Professional Golf Tour of India (PGTI) to honour one of the country's greatest sportsman and the best ambassador of golf we have, golf veteran Jeev Milkha Singh. Jeev has brought numerous victories for India, and continues to inspire young sports enthusiasts across the country. The ace golfer and Padma Shri awardee is most deserving of this recognition. We look forward to the Jeev Milkha Singh Invitational becoming a world-class event."
 Mr. Uttam Singh Mundy, CEO, PGTI, said, "We are proud to launch the Jeev Milkha Singh Invitational presented by TAKE Solutions. The tournament is a true recognition of Jeev Milkha Singh's extraordinary accomplishments at the global stage which have helped elevate the status of Indian golf and inspired many other Indian golfers to follow in his footsteps. The Chandigarh Golf Club provides the ideal setting for the tournament as it is the place where Jeev began his golfing life and gave shape to his dreams. We look forward to developing this event into one of the biggest attractions on the PGTI calendar in the years to come."
 Mr. B S Gill, President, Chandigarh Golf Club, said, "As Jeev Milkha Singh's home course, it is our privilege at the Chandigarh Golf Club to play host to the Jeev Milkha Singh Invitational presented by TAKE Solutions. Jeev has done the country proud with his path-breaking achievements over the last two decades. This tournament is a befitting tribute to his immense contribution to Indian golf. The Chandigarh Golf Club will strive towards making it a memorable event by providing the perfect playing conditions for the professionals. We wish the players all the best."
 Mr. K S Brar, Captain, Chandigarh Golf Club, said, "We at the Chandigarh Golf Club are honoured to host the Jeev Milkha Singh Invitational presented by TAKE Solutions. It is a special occasion for us as Jeev began his golfing journey here at the Chandigarh Golf Club before going on to win laurels for the country at the international level. This is the biggest-ever tournament to be staged in Chandigarh in terms of prize money and the Chandigarh Golf Club has made all preparations to make the tournament a grand success. We look forward to seeing this event grow even bigger in the years to come. We wish the players all the success."