The fascinating spectacular opening of the 182-metre (600-foot) tall tribute to Indian independence hero Sardar Vallabhbhai Patel, with air force jets and helicopters to shower flowers on the statue during a flypast.  Statue of unity is 240m tall and is of the 'Iron Man of India' Sardar Vallabhbhai Patel. PM Modi inaugurates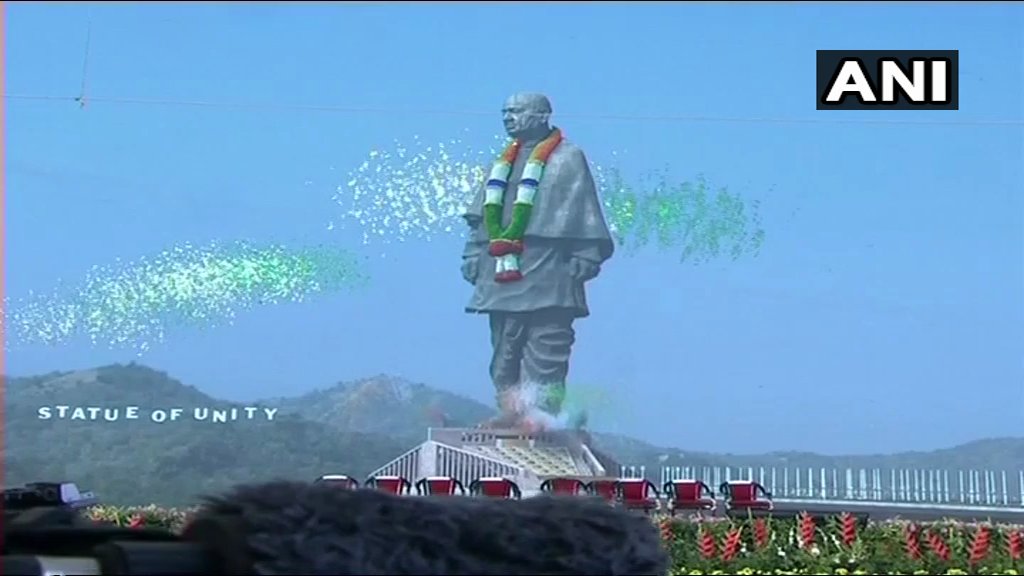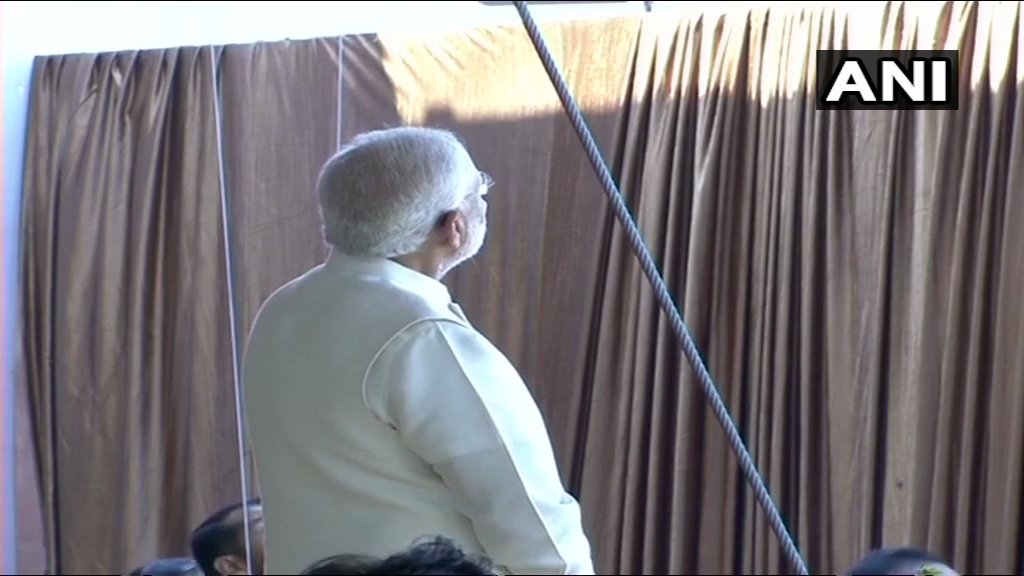 A historical day as the tallest statue in the world,statue of Sardar Vallabhbhai Patel who united India,will be dedicated to the nation. It was dream of PM Narendra Modi since the time he was Gujarat CM. His dream is coming true: Gujarat CM Vijay Rupani.
SardarVallabhbhaiPatel had said infighting was the reason for India's subordination by foreign powers; never again will India make the same mistake and never will India again be enslaved: PM @narendramodi
Anand Mazgaonkar, a community group leader in Narmada district of Gujarat state where the statue has been built over the past four years, said plain clothes police took away 12 people late Tuesday to the local police headquarters.
Police denied they had made any detentions. But authorities are taking no chances in case community groups stage protests to demand compensation for land taken to erect the Statue of Unity, which cost INR29.9 billion ($400 million).
"More than 5,000 police personnel have been deployed at various points in the 10 kilometre radius of the statue site," said Narmada police inspector general Abhay Chudasama.