MASCRADE 2018 two days event is organized by FICCI CASCADE on Nov 1-2, 2018 at the ShangriLa-Eros Hotel, New Delhi
MASCRADE 2018 inaugural Session was attended by hundred of delegates from the various sectors and those enforcement agencies persons who have done commendable work were given award by the chief Guest.
"First we need to understand the scale of illicit trade which is very huge. In 2013, 461 Billion USD of fake goods traded around the world which is equal to the GDP of many countries"~Mr. Piotr Stryzowski, Senior Economist, OECD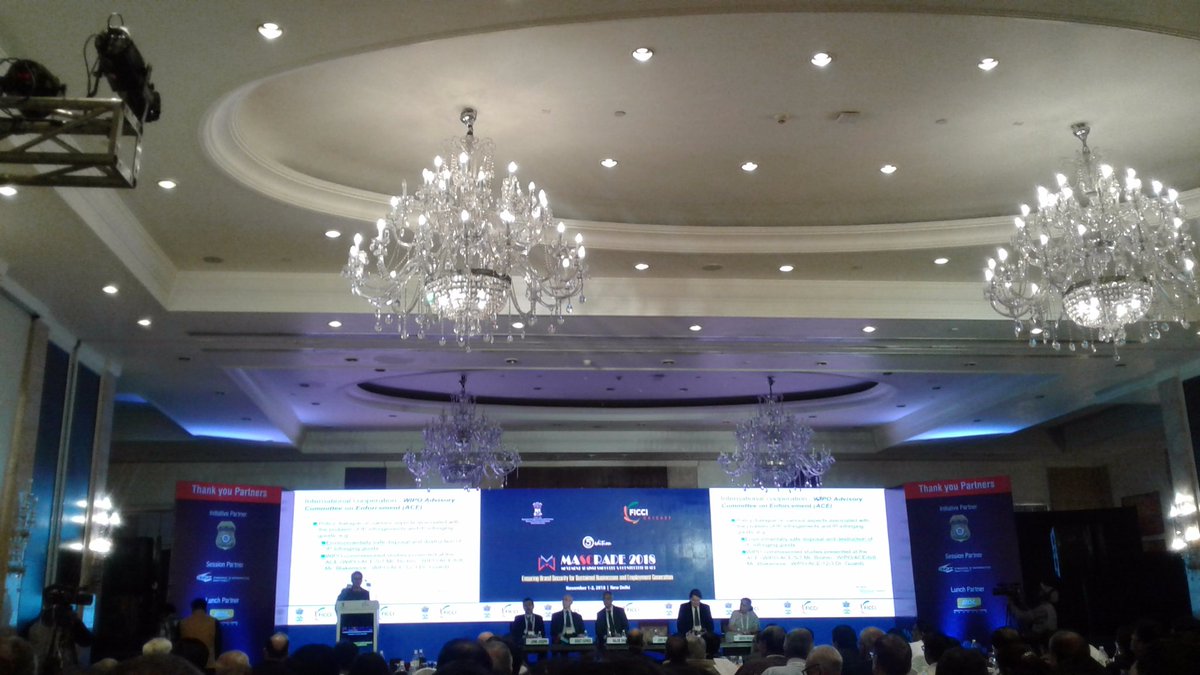 "Any IP protected product becomes a target for counterfeiters." ~ Mr. Piotr Stryzowski, Senior Economist, Organization for Economic Cooperation and Development (OECD)
Global and National cooperation a must for fighting the battle of Illicit Trade.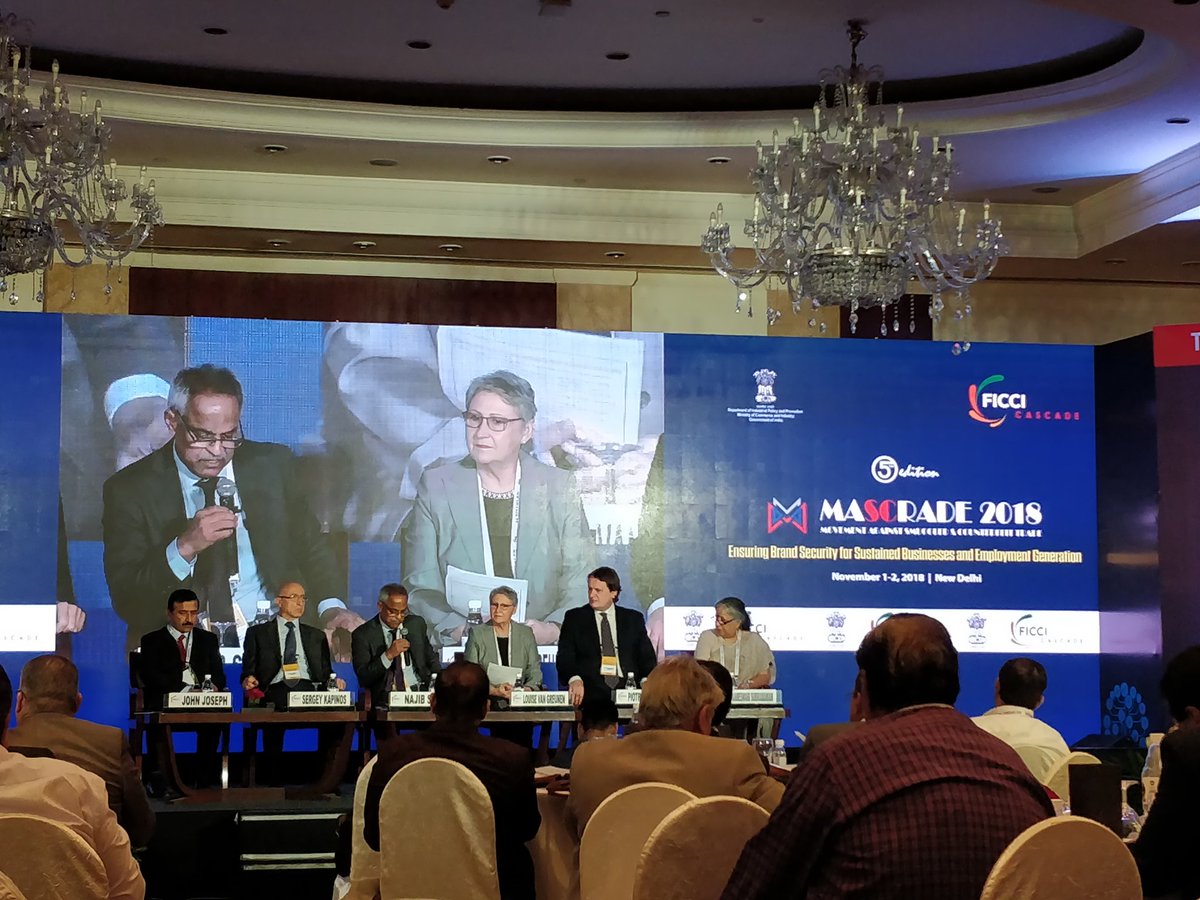 Mr. Bharat Dube talks about illicit streaming devices and pirated contents. It is hampering the entertainment industry at large.
"Consumers failed to identify fake products, they buy it due to lack of awareness and lack of knowledge." ~Prof. Suresh Mishra, Chair Professor Consumer Affairs, Centre for Consumer Studies, IIPA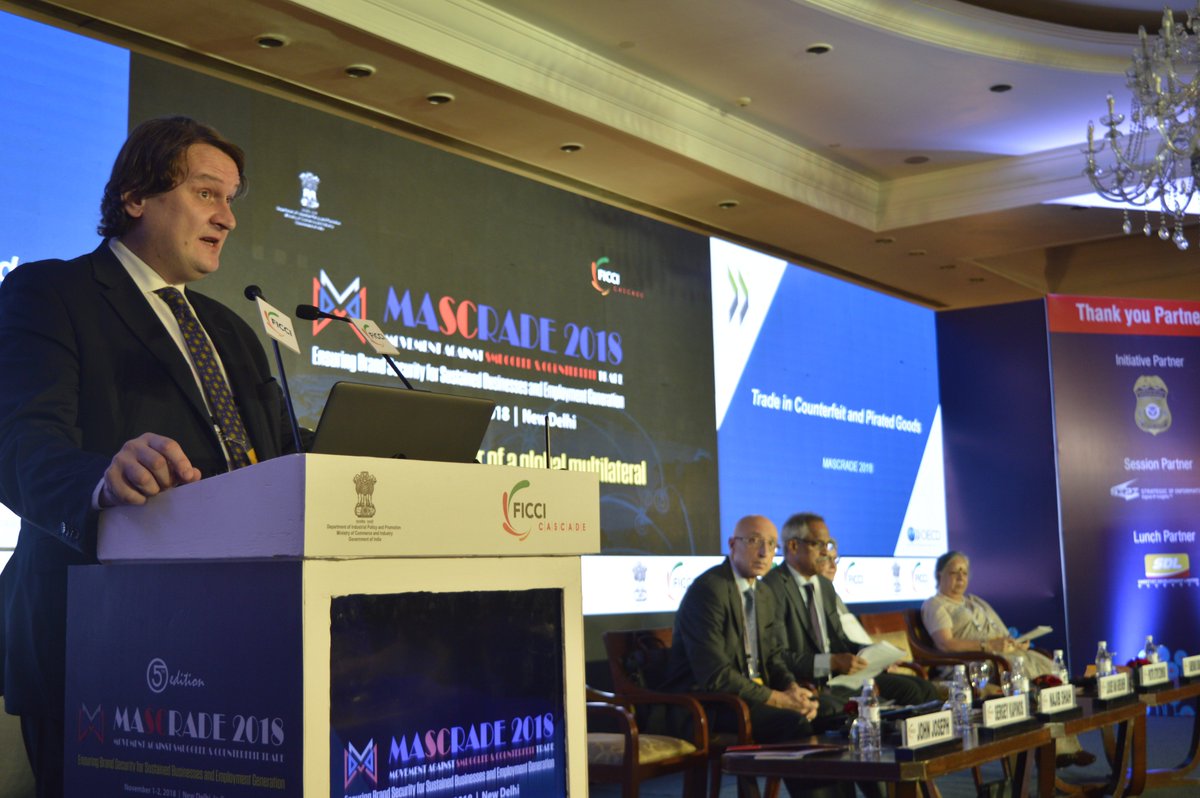 "Smuggling and counterfeiting termed as illicit trade is today, the biggest challenge our country is facing. It is also the world's fastest growing industry" said Anil Rajput, Chairman, FICCI CASCADE.
"Infrastructure development and investments across Asia and Europe to boost trade with China. The route also provided counterfeiters direct access to Europe, middle east and China." ~Mr. Bharat Dube, CEO, Strategic IP Information, Singapore
"There is need to shift focus from brand protection to consumer protection" – Ms. Pushpa Girimaji, Senior Journalist ( Consumer Columnist) and Consumer Activists.
"We need to educate the consumers on how counterfeiters adversely affect their interests and health. We need to also create awareness on how to avoid fake good and how to identify them." ~Ms. Pushpa Girimaji, Senior Journalist