An MoU signed between National Mission for Clean Ganga and HCL Foundation for afforestation and public outreach activities including engagement with children. #NamamiGange #BalGangaMela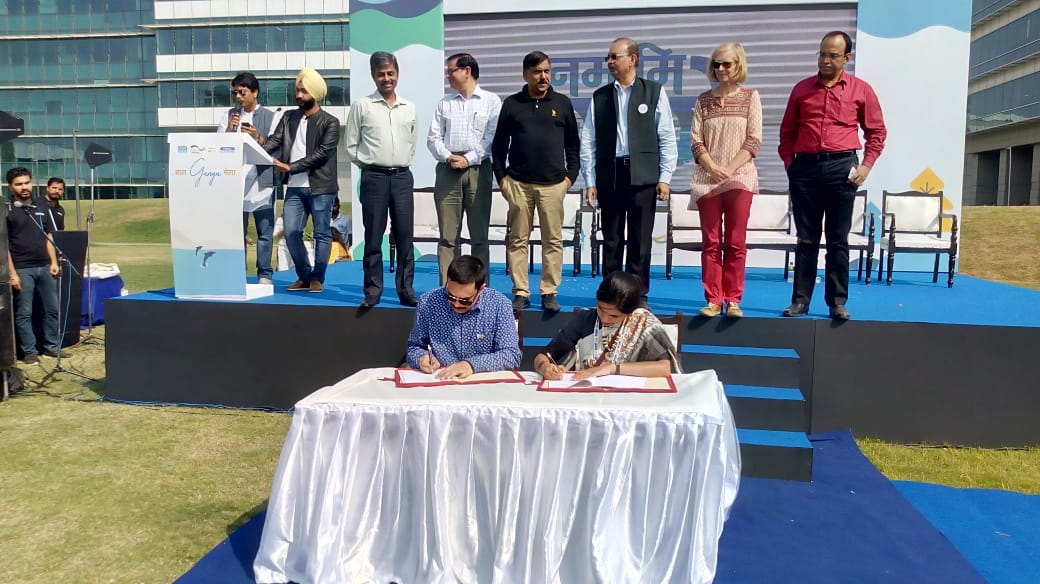 NMCG's 'Bal Ganga Mela' receives an overwhelming response organised with support of HCL Foundation & GIZ.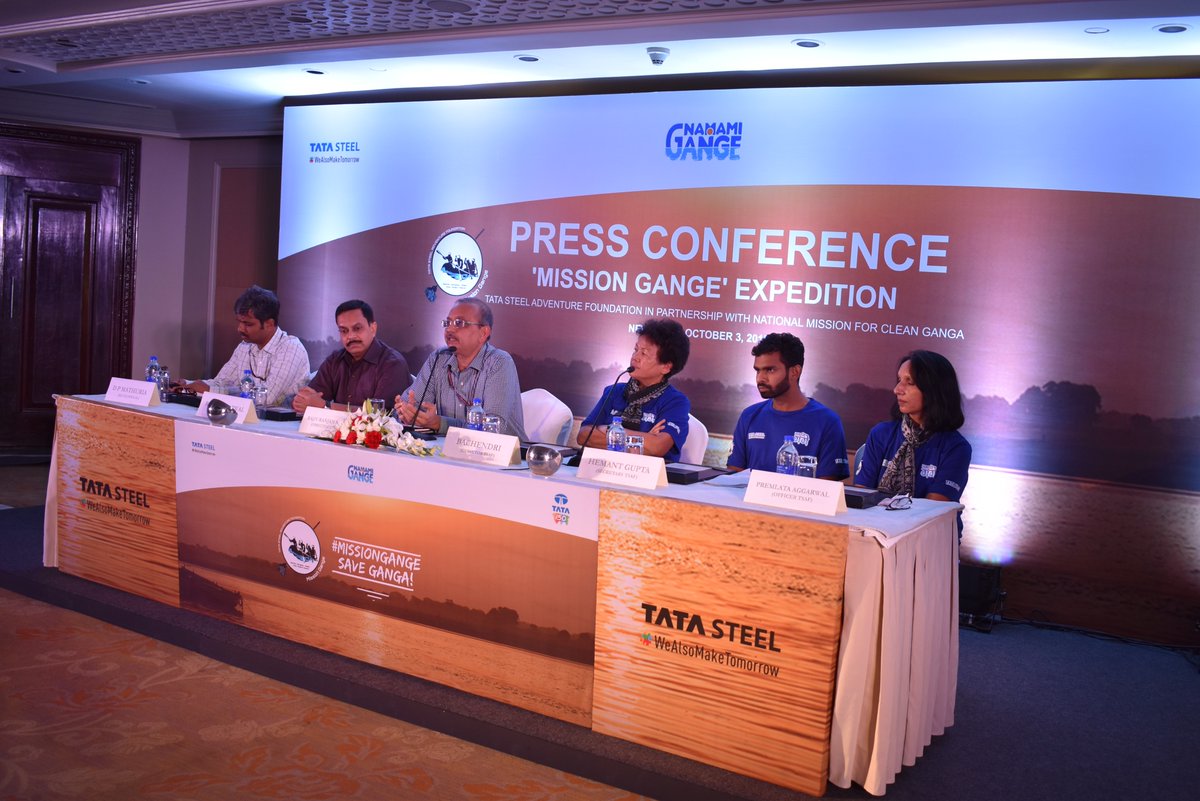 Date:4.11.2018
The Mela was organized in partnership with HCL and GIZ India
Bal Ganga Mela held under NMCG's Namami Gange public outreach
NMCG signs an MoU with HCL Foundation to engage in afforestation and public outreach activities.Over 500 children participated in the event
National Mission for Clean Ganga (NMCG) in partnership with HCL Foundation and German development agency GIZ (Deutsche Gesellschaft für Internationale Zusammenarbeit) as a part of Indo-German co-operation, organized "Bal Ganga Mela" at HCL's Noida campus on Sunday, November 4, 2018. More than 500 children from HCL Foundation-supported government schools in Noida, bridge centres, Power of One community champions and Scholars participated in the Mela. The day is symbolic as it marks the declaration of the Ganga as the National River of India in 2008 and is dedicated to raising awareness about rejuvenating the holy river and teaching children to become environmentally aware and responsible citizens.
The Bal Ganga Mela was inaugurated by Shri U. P. Singh, Secretary, Ministry of Water Resources, River Development & Ganga Rejuvenation in the presence of Shri Rajiv Ranjan Mishra, Director General, NMCG, Ms. Nidhi Pundhir, Director, CSR, and Head, HCL Foundation, Ms. Martina Burkard, Programme Director, GIZ (Support for Ganga Rejuvenation) and Mr. Anil Kumar Singh, Chief Development Officer, Gautam Budh Nagar. The Mela was organized with the objective to create awareness among the school children on the importance of water in general and rivers in particular, so that they understand the importance of unpolluted, clean water and water security. Also, to foster respect for the natural environment and motivate the children to become ambassadors of change, who influence and motivate others towards river rejuvenation and water conservation.
As children are the future of our country, the Bal Mela offered outdoor engaging and participatory activities for children, aimed to motivate the participants to become 'stewards' of the Ganga and water in general within their schools as well as in their families and communities. The hands-on and interactive activities had clear underlying messages that are relevant to their daily lives with reference to Ganga rejuvenation and water conservation.
The participating children engaged in day-long activities that included Water Quality Testing, Waste Segregation, Interactive Games, Street Play, Rangoli, Painting, Quiz Competition and Movie Screening.
NMCG is committed towards afforestation and conservation of the Ganga Basin's ecosystem and its indigenous flora and fauna. To scale up the momentum in this direction, NMCG also signed an MoU with the HCL Foundation and NMCG have agreed to work on tributaries of Ganga, that are, Hindon and Yamuna to increase the forest cover in part of UP and Uttrakhand with the following objectives:
Sensitization/awareness programs on Forest and Environment Conservation
Urban and peri urban afforestation under the urban forest model of HCL Foundation- "Foundation Upvan
Mass afforestation on Government allotted land and creation of Urban Forests in partnership with the HCL Foundation and District Administration
Ensure plantation success rate of 60 to 70% at the end of 10 years from the date of signing of the MoU between both the parties