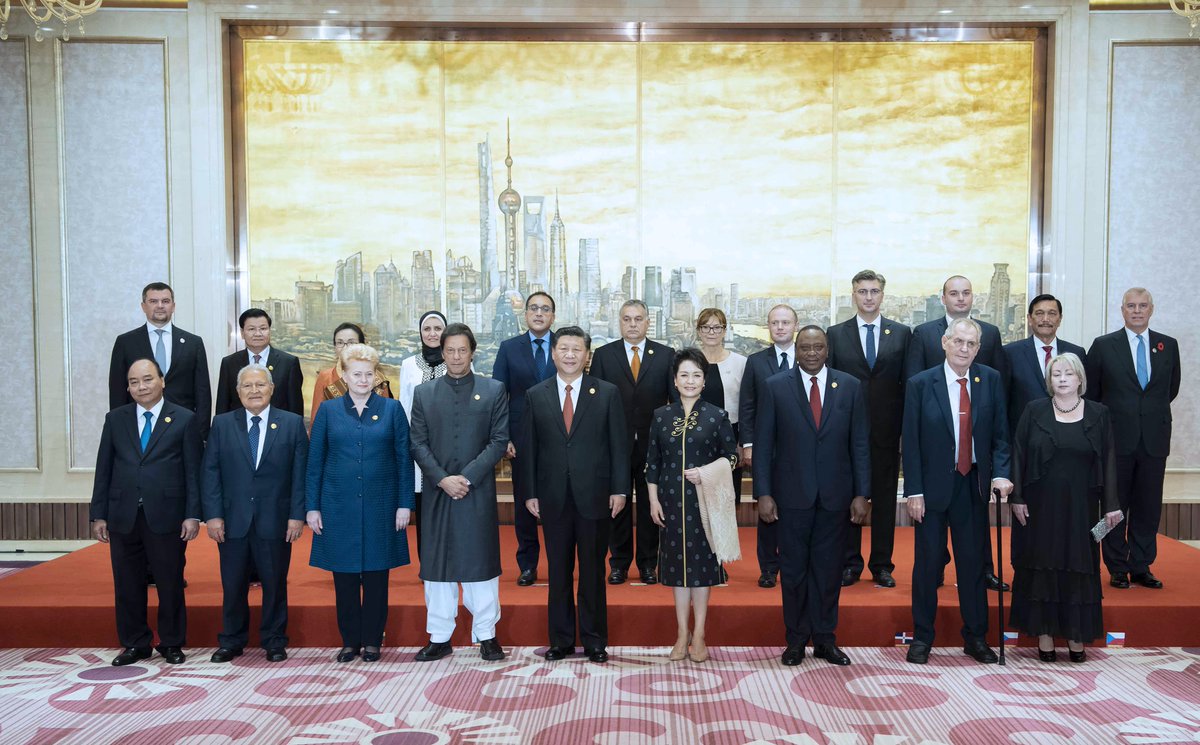 Prime Minister Viktor Orban arrived in Shanghai on Sunday to attend a major import expo. Foreign Minister Peter Szijjarto has opened a Hungarian trade house in Shanghai on Sunday, stressing that China provides a great market for high-quality Hungarian goods and services.
Orban is scheduled to address a plenary session of an international business forum taking place at the venue of the China International Import Expo (CIIE).
More than 3,600 companies from 170 countries and regions are taking part.
President Xi Jinping and his wife Peng Liyuan host a banquet in Shanghai to welcome distinguished guests from around the world, attending the first China International Import Expo opens Monday.
President Xi Jinping delivers keynote speech at Shanghai trade expoWhile addressing China Import Expo,
"China's economy is not a pond, but an ocean…big winds and storms may upset a pond, but not an ocean," says
#XiJinping
, hinting at economic challenges at the first China import expo in Shanghai 
#CIIE2018
President
#XiJinping
goes on to say that having experienced numerous winds and storms the ocean is still there and the same is for China. "After 5000 years of trials and tribulations, China is still here. Looking ahead, China will always be here to stay."
#CIIE2018.
Xi referred to the 40th anniversary of the start of China's open-door policy and reform. He said total goods and services imports would top 40 trillion dollars in value over the next 15 years.
The Chinese government is hosting the expo as a state event for the first time, to emphasize the massive size of its market.
 Xi Jinping vows to enhance imports and open access to his nation's economy, this is  dig and veiled rebuke to the Trump administration for their continuing sanction, trade  tariffs and economy war to lick the dust.
Japan has the largest representation, with over 400 businesses and organizations.