A top Trump administration diplomat has visited Islamabad on a day-long visit and held talks with local officials, Pakistan's Foreign Ministry said on Tuesday. US Deputy Assistant Secretary of State, Alice Wells, and Pakistani officials discussed a range of issues, including peace and stability in neighboring Afghanistan, AP reported.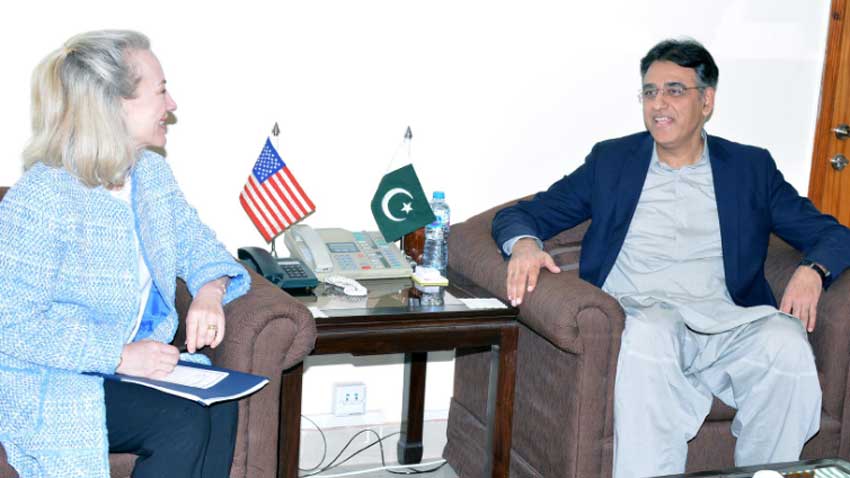 The two sides "agreed to continue efforts to promote the shared objectives of peace and stability in the region." Washington has accused Pakistan of harboring militant groups that carry out attacks in Afghanistan. Pakistan denies the charge and says it is ready to help resolve the 17-year-long war in the neighboring country.
An Afghan delegation will attend international talks on the war-torn country in Russia this month, officials said Monday, as the Taliban consider whether to participate.
Moscow announced Saturday it would host the event on November 9 in the Russian capital — even as the United States engages the Taliban in nascent bilateral talks to end the 17-year conflict.
Afghanistan´s High Peace Council, a government body responsible for reconciliation efforts with the militants, would send four representatives to the meeting, spokesman Sayed Ihsan Taheri told AFP.
The Afghan foreign ministry, however, remained evasive about whether it would dispatch a delegation to the conference, which will focus on kickstarting peace talks between Kabul and the Taliban.
"We are still negotiating with the Russian officials," spokesman Sebaghtullah Ahmadi said.
"We welcome any peace effort that is Afghan-led."
Taliban spokesman Zabiullah Mujahid said the militant group was still mulling whether to go.
Moscow has also invited representatives from the United States as well as India, Iran, China, Pakistan and five former Soviet republics in Central Asia.
Pakistan, which has long been accused of providing support to the Afghan Taliban, would "definitely" attend, foreign ministry spokesman Muhammad Faisal told AFP.
The US embassy in Kabul did not immediately respond to a request for comment.
The Moscow meeting was initially scheduled to take place in September, but was postponed after Kabul insisted that the process should be Afghan-led.
The meeting comes at a sensitive time. Newly appointed US peace envoy Zalmay Khalilzad has been trying to convince the Taliban to agree to negotiate an end to the war and there are fears the Russian multi-lateral meeting could derail those efforts.
A US government watchdog last week said Kabul´s control of Afghanistan had slipped in recent months as local security forces suffered record casualties while making minimal or no progress against the Taliban.