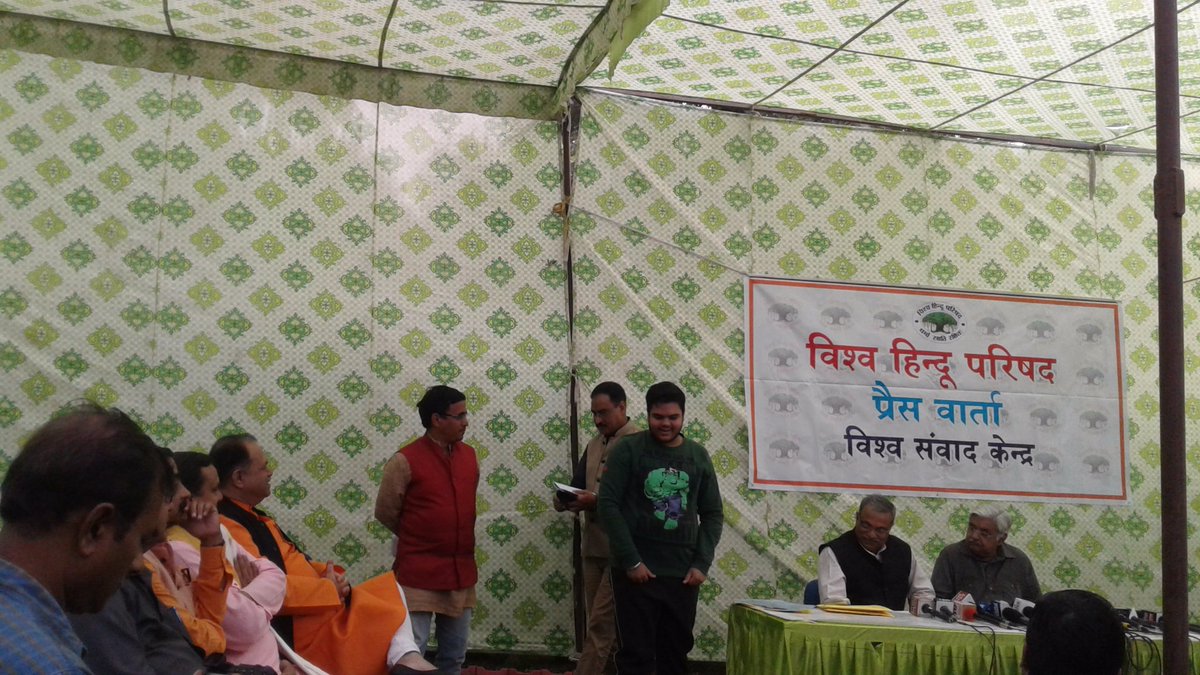 VHP Press conference starts last touch to rostrum at 169 North block New Delhi those absent can make it to the VHP Diwali Milan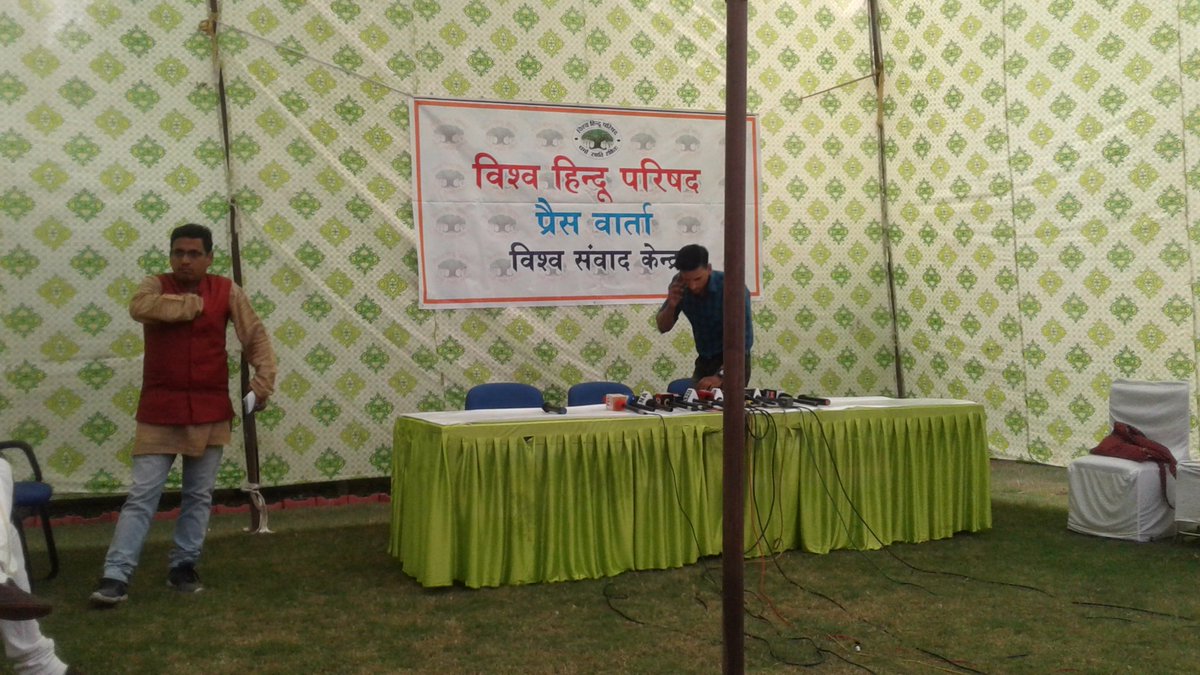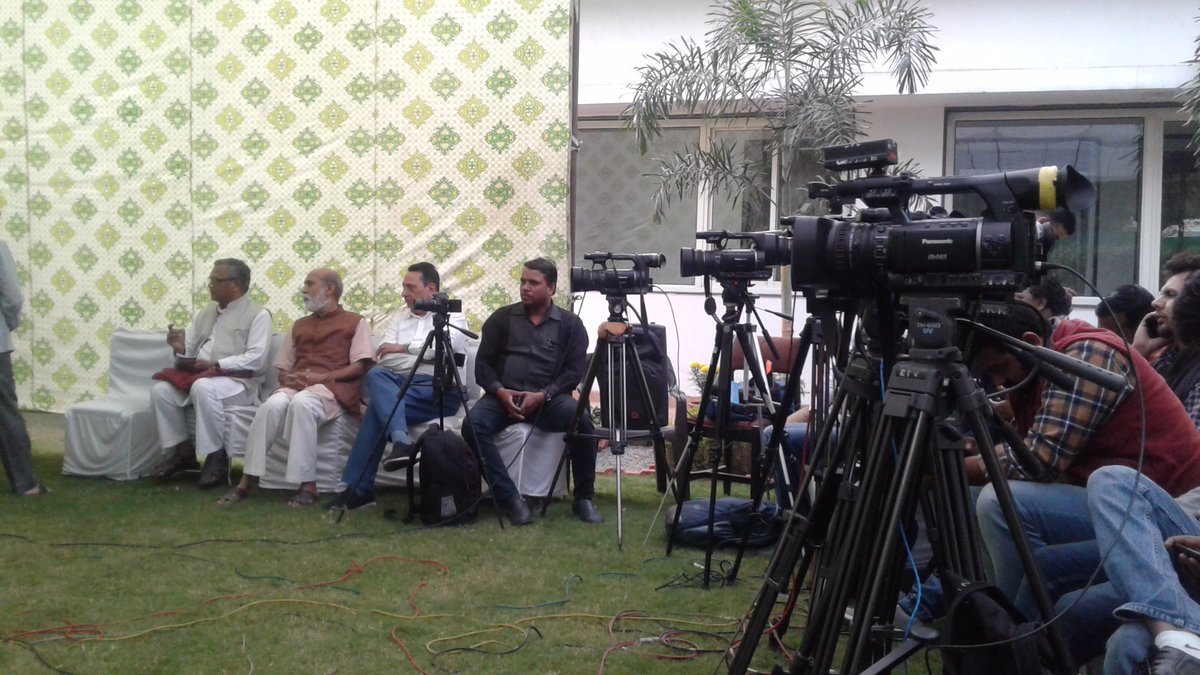 Press Invite:
Advocate Alok Kumar, working president & Dr. Surendra Jain, Joint Gen. Sec. , Vishw Hindu Parishad will address the Deepawali Mangal Milan-2018 programme at 4pm Saturday (10.11.2018) in VSK, 169 North Avenue, ND – 110001.
You are cordially invited to attend the same and grace the occasion.
Regards
Vijay Shankar Tiwari
Central joint sec. – VHP