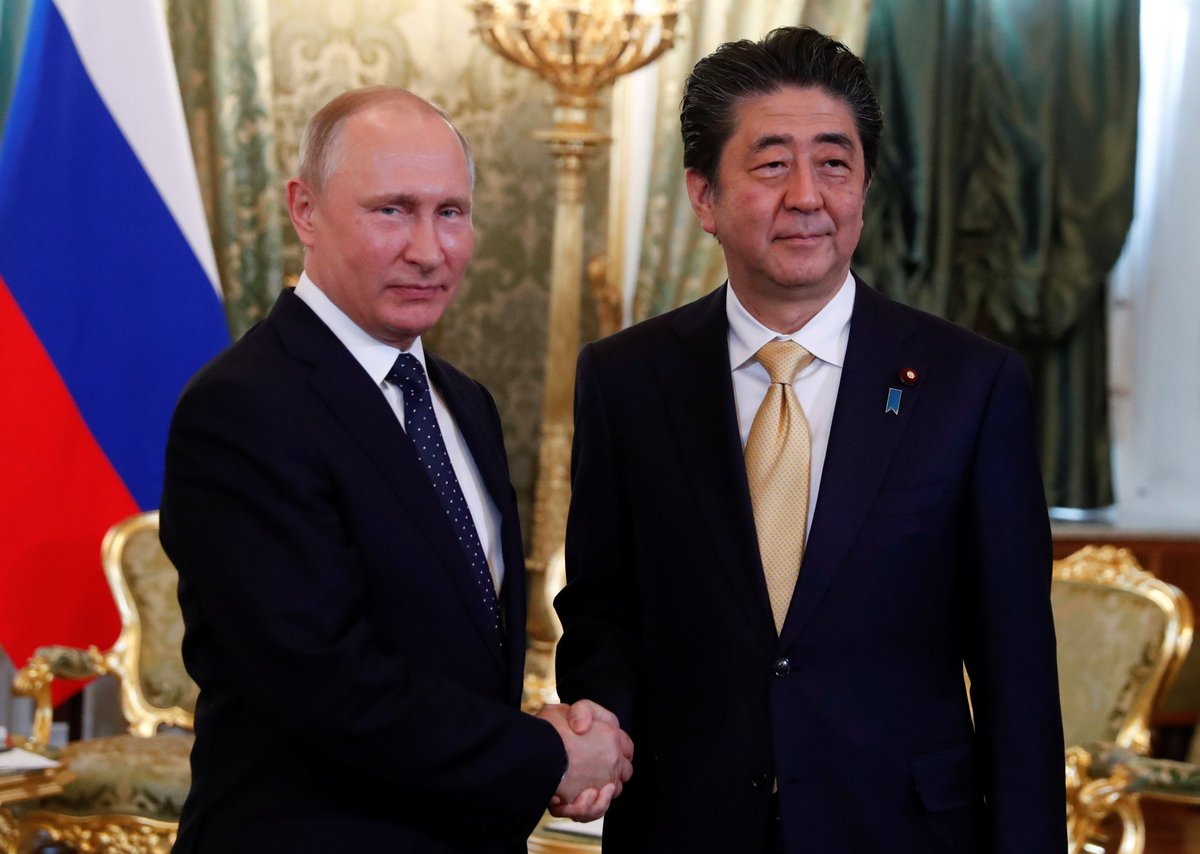 Abe left Japan on Wednesday for his 5-day tour to Singapore, Australia and Papua New Guinea. He will meet Putin later on Wednesday in Singapore, on the sidelines of the summit meeting of the Association of Southeast Asian Nations.
Abe said he is determined to have thorough talks with Putin so they can settle the territorial issue between the two countries, and promote negotiations for a bilateral peace treaty.
The joint economic activities in the southern Kuril Islands may pave that way for a "mutually acceptable solution" on the peace treaty between Russia and Japan, Japanese Prime Minister Shinzo Abe said after talks with Vladimir Putin in Moscow. The Russian president, on his part, said that both Russia and Japan were "satisfied with the state of dialogue" on the five earlier agreed areas of cooperation in the islands, including aquaculture, greenhouse farms, package tours, wind power and waste processing.
Russia and Japan still haven't signed a peace treaty after the World War Two, and a major stumbling block is Tokyo disputing the four southern Kuril Islands, which became part of Soviet Union in 1945. During the Saturday talks, Putin also urged the sides involved in the settlement of the North Korean nuclear tensions to "show restraint," while Abe vowed that Tokyo will work closely with Moscow to defuse the situation
Abe also said he wants to appeal Japan's position and lead discussions at the ASEAN summit, on issues such as North Korea, a free and open Indo-Pacific, and an economic order based on free and fair rules.
After leaving Singapore, Abe will go to the Australian city of Darwin on Friday and meet Prime Minister Scott Morrison, who took office in August.
He will visit Papua New Guinea on Saturday to attend the APEC summit, which brings together leaders of 21 economies from across the Asia Pacific region.